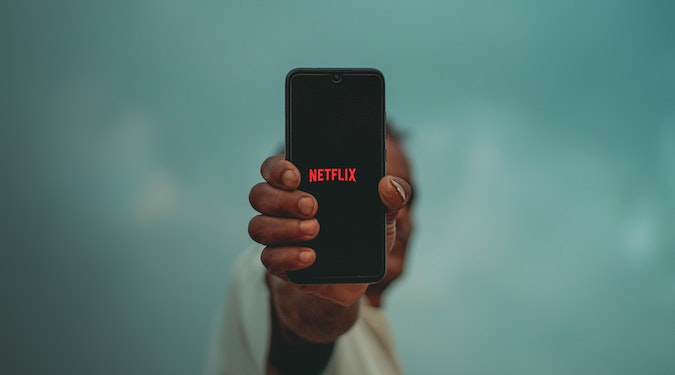 The streaming market has become so saturated that consumers are basically back to paying for extra channels and unwatched shows. Each platform has one or two things that each user actually wants. Netflix has Bridgerton. Stan has Better Call Saul and Breaking Bad. Binge has RuPaul's Drag Race. Disney Plus is home to The Mandalorian. The list goes on and on. 
The problem with Netflix
Netflix's biggest problem is one it clearly saw coming. This was evident when the streaming service started to become content creators instead of just distributors. Once it had proven the streaming model could work, the networks who had created Netflix's most popular content realised it was doing the streaming platform a favour, and didn't like that one bit. They started building separate platforms and pulling content from Netflix.
Netflix anticipated this. It started pouring a ton of money into original content. The total content budget reached US$13.6 billion in 2021. It's estimated that nearly half of that is spent on original content. This percentage is predicted to increase. 
But how much of that content is really worthwhile for the company? For every Squid Game, there's a Space Force or a Cowboy Bebop. That is: big budget shows that fizzle out – or never even caught fire in the first place. 
Where the budget is going
Netflix needs to seriously reconsider the budgeting. Each new show or film that Netflix adds isn't actually adding value to the company. People don't really want to be overloaded with choice. Most people will have a few shows they're really dedicated to and will watch repeatedly. Under its current model, Netflix doesn't make any additional money off its most profitable shows. Netflix's content production exists only to drive up – and retain –  subscriptions. It's hoping everything produced will be a home run that drives people to subscribe. 
Introducing ads
Hence, Netflix's move to include an advertising supported subscription tier. Financially, the decision makes sense. It allows Netflix to add another revenue stream. Advertisers will pay top dollar to be shown in Netflix's most popular content – and thanks to Netflix's analytics, it will know exactly what that is. 
But will there be a trade-off with even more subscription cancellations? Netflix will now be beholden to two opposed groups of customers – advertisers and subscribers. 
Additionally, advertisers should be reticent to purchase ad-buys right away because of Netflix's "bingeworthy" release schedules. It's yet another fundamental problem with creating ads for the platform. Who knows which shows will become the next Squid Game, and which will become the next Cooking with Paris? By the time everyone figures it out, advertisers will already have lost out on most of the viewing hours. 
Brian Wieser, president of business intelligence at GroupM, told Sydney Morning Herald that, "the bulk of the viewing would likely have occurred before an advertiser decided to build a campaign around the program. It can be easier to do this when a program runs over a conventional multi-month schedule." 
Netflix will need to consider this. Or risk losing out on additional revenue that could have been captured. If a show is proven to be a hit, then advertising space on that show will of course be more valuable. 
A turning point in TV advertising?
However, this could represent a turning point in television advertising. Instead of advertising being based merely on total viewership, Netflix could instead offer its metrics and user data as a way for advertisers to create more effective targeting. 
This is how advertising works on YouTube, for example. A brand will choose the audience they want to reach, and YouTube uses its algorithm to place those ads in front of them. 
There's still problems with this though – algorithmic ads have led to a "brand safety" issue. This is where ads are shown next to unfavourable content. It's about who you want to be shown next to, and not be associated with violence or other unsavoury brands and content.
Thus, advertisers have tried to negotiate cheaper advertising rates for YouTube. YouTube, in turn, tried to moderate content more strictly on its site. This was colloquially known as "Adpocalypse". YouTube would remove advertisements on any content that wasn't deemed "appropriate". But this alienated YouTube's creators, the people that had made the site so popular. It was, and still is, a mess. 
Can Netflix avoid negative backlash from advertisers?
Netflix could sidestep this whole issue – it's not a platform just anyone can post on. Netflix could position itself as a far more brand-safe advertising channel, while offering the same level of metrics on the back end. The only problem is that Netflix is loathe to provide this data. That will have to change to attract advertisers.
Streaming is nearing peak saturation. These services have to branch out to continue growing. Netflix will probably have to incorporate advertising as it struggles to find new subscribers. Can the services optimise this shift by cutting back on the plethora of content to throw money at, and offering highly effective, targeted advertising for marketers?
In short, a combination of quality-over-quantity content, a brand-safe environment, and targeted advertising is the key to Netflix's future success.