How does redundancy damage your chances in the job market?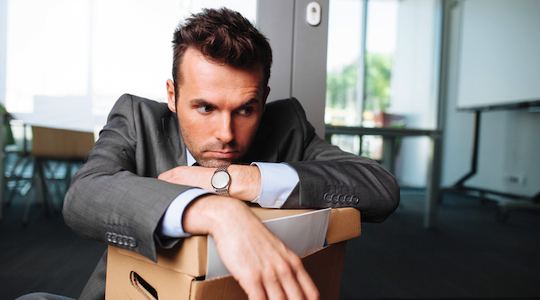 Christine Khor answers your questions with career advice tailored to marketers in her regular column, Hire Intelligence. 
Question: "I've been made redundant a few times due to restructures and 'last in, first out' situations. I feel this has really damaged my chances in the job market. How does someone sell themself in such a competitive market when they've experienced multiple redundancies?"
'Redundancy' can be a word that brings with it feelings of rejection and self-doubt.
The good news is that it no longer has the same stigma attached to it. The majority of employers are sympathetic and recognise when it is a structural or organisational issue and nothing personal. In fact, many employers have probably been involved themselves, either having directly experienced it or have seen people they know and respect experience it.
Your question, however, is about the perception of someone with multiple redundancies and whether this influences the attitudes of employers. Ethically, it should not have an impact, but on a personal decision-making level, it unfortu- nately may. There is, however, plenty one can do to prevent this.
In order to combat this percep- tion, job seekers who have previously faced redundancy will need to be able to communicate their work history with honesty, professionalism and confidence. I have coached a number of executives through the process of communicating redun- dancy. One thing that really makes or breaks whether someone can get back on their feet quickly is attitude. Most people will understandably feel bitter about being made redundant. Of course, it affects them emotionally and causes stress; however, it is crucial to deal with those issues before applying for any new jobs.
Employers and recruiters can smell negativity in an interview. It is imperative for the job seeker to confidently communicate the circum- stances of the redundancy without sounding sour or playing the victim. Preparation is vital and this is where coaching can help.
Even if it is because of business circumstances, if you've experienced multiple redundancies, it may be a good idea to also take stock of your own circumstances and actions. One of the reasons why people who have been made redundant often experi- ence redundancy again is because of our tendency to panic when we find ourselves between jobs. Conse- quently, some people take the first job they find, regardless of whether it is a good fit. This knee-jerk reaction does not benefit the candidate or the new employer.
Here's my advice on coping through the process and reaching the next step in your career.
Look after your mental health first. Give yourself time to come to terms with the situation and build your self-esteem so that you are strong enough to move on. This is crucial for when you start attending interviews.
Objectively consider the reasons you were made redundant. Sometimes it is totally out of your control; for example, when 20 percent of the company is being made redundant, but other times it may be due to the value that your role brings to the business. As an employee you should always be asking yourself, 'What value do I bring to the company? What else can I do to make sure that I add value and make a difference?'
To ensure that you are always one of the employees a business wants to keep, think about the skills you need to learn or develop in order to constantly improve your perfor- mance and become indispensable. Investing in yourself and articulating this at interviews, demonstrates that you are proactive, pragmatic and motivated.
Work on communicating the situation to prospective employers in a healthy, honest and articulate way. Finger pointing and negative comments about your previous employer will not help your case.
Engage with a talent manager or career coach for their advice. They will help you work out a strategy and coach you in how to communicate the redundancy effectively.
Consider contract work to bridge the gap in employment, but be strategic. Ask yourself, 'What will this contract bring me in terms of skills, learning and experience?'
Stay positive. A good attitude goes a long way.