How price obsession is killing marketing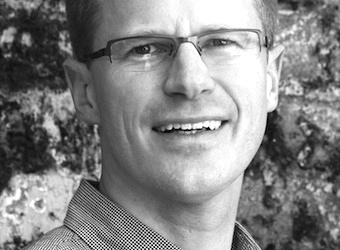 "I want brand presence all year round for $30K."
"Presumably you'll be keeping rates flat for another year."
"You had the best team and excellent ideas but the other guys are cheaper."
These kinds of statements are being heard with increasing regularity in marketing boardrooms around the country, and it's killing marketing.
Marketers know they need to innovate to cut through the increasing clutter, but ongoing economic uncertainty and boardroom budget squeeze continues to create a conservative, cost-obsessed group of marketers.
On the agency side, many have given up the fight for a mutually rewarding client relationship, loading up with junior, under-skilled staff to keep fees down and forcing media owners into bulk share deals to keep rates down and rebates up.
The immediate downside for the client who focuses on driving costs down is a subservient agency team and plans bereft of 'expensive' innovation. More concerning is the gradual erosion of their brand and the ultimate outcome – commercial failure.
This trend is particularly dangerous in our current market, with digital media fragmenting audiences at a phenomenal rate. Consumers know their power and are demanding increased reward and value in return for their investment in your brand.
The 'exposure' advertising model has been dead for years – for good reason. Alarmingly, the market seems to be re-embracing it. As an example, bulk media deals tend to be anchored in lots of cheap inventory. Rather than seeing the splintering of communication channels as exciting new ways to engage consumers, some agencies see this as incremental revenue opportunities to mitigate the losses from reduced client fees.
Where should marketers turn in a price-conscious environment? How can we as an industry create more from less?
The fragmenting media landscape and smaller budgets present an enticing opportunity for creative marketers. For some brands it's the very impetus needed to think outside the box. As the 'Best Job in the World' campaign for Tourism Queensland recently demonstrated, rewards will go to the courageous marketers who, even with diminished resource, embrace big ideas and then use relevant new media channels and communities to galvanise and spread the world in a meaningful way.
Another recent example is the Sydney 'She Runs the Night' initiative our agency ran for Nike. Rather than following a safe, well-trodden media formula we collaborated with the Nike team to experiment with new technologies and have the courage to hand over the message to group of amateur ambassadors – engaging directly with a community of female runners who were crying out for a reason to congregate and converse. The result yielded unprecedented brand and commercial results. Other clients like SBS and Sydney Opera House are following suit and benefiting.
Focusing on cost cutting alone is a recipe for shrinking the value of your brand and ultimately your business. Marketers should embrace this fascinating new consumer and media landscape head on.
It doesn't cost more to apply clever thinking – but it does take a little more self belief to apply that thinking in a tough economic climate.