IAB Awards: Leo Burnett shines for taming 'confusing mass' of Census data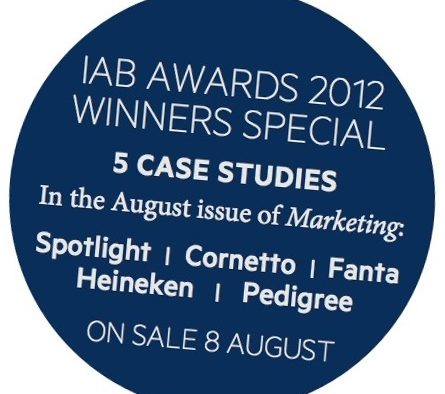 Leo Burnett Sydney's 'Spotlight' campaign for the national Census scooped the pool at last night's IAB Awards, taking home three gongs as well as the prestigious 'Best in Show' title.
'Spotlight', commissioned by the Australian Bureau of Statistics to increase participation rates in last year's Census, picked up top prize in the 'Brand Awareness & Positioning', 'Brand Destination Site' and 'Rich Media & Digital Video' categories, as well as the best in show honour.
The judges praised the campaign for answering the brief with a creative solution that made the "confusing mass of Census data relevant and interesting to a very hard to impress audience".
View: Marketing's case study of 'Spotlight's' interactive film that personalised Census data to engage the public in the process.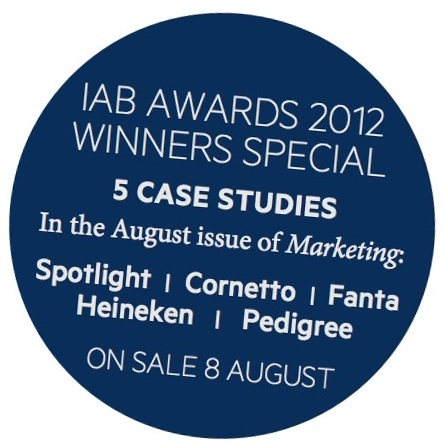 Twelve other agencies were announced as winners at the Sydney Town Hall awards ceremony last night, including Ikon Communications who snared two awards – 'Social Media Marketing' for its Coca-Cola 'Share A COKE' campaign and the 'Mobile Platform or App' award for its efforts on the 'FANTA Playzone' campaign – 303Lowe who snared the 'Direct Response & Lead Generation' award for its IKEA 'Rent' campaign and Soap Creative, who won the 'Product Launch' award for its Cornetto 'Enigma' campaign.
WhybinTBWATequila, ZenithOptimedia, The Monkeys, UM Australia, FirstClick Consulting, Nomad and George Patterson Y&R Sydney were all also recognised as category winners on the night.
Soap Creative was named the winner of the 'Creative Showcase Grand Prix' award for its Lynx Anarchy Invisible Ad campaign, dazzling judges with the world's first invisible ad that allowed people to experience product first hand. Judges praised the campaign for its innovative approach and success in creating buzz while still driving a clear message to its audience.
Commenting on the pool of entries, CEO of IAB Australia, Paul Fisher, boldly predicted that in five years all media will be digital. Tongue in cheek, Fisher said, "Let's be generous and share our skills, our ideas and our experience with those in the media industry who are less fortunate than you – those that have never worked in digital. Take pity on those that suffer each day as they battle the limitations of 30 seconds, column centimetres, inside back covers, sides of buses, popcorn buckets and the back of shopper dockets."
Spotlight, along with Soap Creative's Grand Prix winning campaigns, will go on to seek more honours abroad by being entered into the US MIXX 2012 Awards. The campaign has already attracted international attention, winning a Gold Cyber Lotus at Adfest 2012, Silver and Bronze awards at the Spike Asia awards and a Bronze World Medal for online design at the New York Festivals International Advertising Awards 2012.
The night's winning campaigns will also be presented at inaugural IAB Awards Case Study Showcase events in Sydney and Melbourne in August, as well as featured in Marketing magazine's August issue.
News Australia Sales was the major sponsor of the 2012 awards, which were also supported by AD2ONE, AdapTV, BBC.com, eBay, Facebook, Fairfax Media, Google, Gruden, MediaMotive, Mi9, realestate.com, Telstra Advertising Network and TressCox.

2012 IAB Australia Awards Winners
Category:  Brand Awareness & Positioning
Category: Brand Destination Site
Category:  Rich Media & Digital Video
Category:  Best of Show
Leo Burnett, Sydney – Spotlight; Australian Bureau of Statistics
http://www.thanksforclicking.com.au/spotlight/

Category: Direct Response & Lead Generation
303Lowe- Rent; IKEA
http://www.ikea.com/ms/en_AA/about_ikea/rent/index.html

Category: Product Launch
Soap Creative with Mindshare & Ensemble -Cornetto Enigma; Unilever
http://www.cornetto.com.au/
Category: Brand Loyalty & Retention
WhybinTBWATequila- The Pedigree Adoption Drive; Mars Petcare
http://www.pedigreeadoptiondrive.com.au/
Category: Cross-Platform Integration
ZenithOptimedia with Holler Sydney – Kick For Your Country; Heineken
http://itunes.apple.com/au/app/heineken-rugby-clubhouse/id450375998?mt=8

Category: Branded Content
The Monkeys- The Ship Song Project; Sydney Opera House
http://www.youtube.com/theshipsongproject
Category: Search Marketing – Paid Search
UM Australia and Reprise Media – Beating the Big Four; ING Direct
Category: Search Marketing – Organic Search
FirstClick Consulting- Mission Migration; CMC Markets
Category: Social Media Marketing
Ikon Communications with Ogilvy, Wunderman & Naked Communications – Coca- Cola "Share A COKE"; Coca- Cola
http://www.shareacoke.com.au/home.jsp
Category: Mobile Platform or App
Ikon Communications with Webling, Ogilvy & Naked Communications – FANTA Playzone; Coca-Cola
http://itunes.apple.com/au/app/fanta-playzone/id476574314?mt=8
Category: Tablet Marketing
Nomad with Deepend – Wilderquest – Animal Discovery; NSW National Parks and Wildlife
http://www.wilderquest.nsw.gov.au/#/intro

Category: NFP / Public Service Category
George Patterson Y&R Sydney – Signed Finds; St Vincent de Paul Society
http://www.facebook.com/signedfinds?sk=app_222077057836752