Identity and data – the complicated digital world of 2015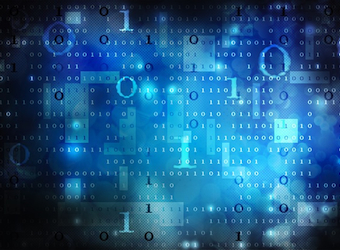 Cindy Deng looks ahead to a year where data steals the show (for real this time).
In terms of learning curves, this year the digital advertising sector underwent the equivalent of a fast-tracked MBA in data wrangling. Programmatic became a key theme, with rapid shifts in spend, attribution and experimentation driven by increasing adoption of data-driven strategies. Adding to the mix, IDC have predicted that the rise in tech focus within organisations will see the chief marketing officer holding 10% of the overall technology budget by the end of 2015. The shifts will continue to move at pace and we look at some of the key drivers for change across the New Year.
Cross-device connections
The experience of 2014 across the digital landscape has taught us that the way consumers interact with each screen is adaptive and constantly evolving. As such marketers will need to get up to speed with cross device executions that keep up with the way consumers engage with particular screens. Marketers will aim to deliver more complete stories that will leverage each screen, instead of broadcasting the same message across all screens. This might be preceded with a stage of 'retargeting the hell' out of users on their other devices, but sophisticated use cases will shine through. In taking this approach, the value of mobile as an effective tool will also become amplified. Rather than being the Great Change Agent, we will see that it works most effectively as part of the mix as a cross device operative.
Data activation in real time
2014 will go down as the year that marketers had to get to grips with data, but there remains a chasm between integrating the data sources and activating it. In 2015 we will see more real-time indicators for data that forms the starting point of data decision making being driven by machine learning. Marketers want to know what their largest segments are, who is most engaged and when, who is most valuable and most likely to buy. Brands are also learning to leverage their data assets more effectively to drive marketing decisions. Data in the hands of the brand can give the brand more control and analysis power allowing them to advise the agency on the appropriate path to take, what they need to focus on and also define the performance criteria more effectively and in fast turnaround times.
Identity and data – it's complicated
There are two seismic shifts happening with data and they relate to identifying users across devices and moving closer to being able to identify the actual person. The use of deterministic device mapping is not hugely transparent to the end user which may stimulate legislators into action.
In 2015, identity solutions by advertisers and their digital providers will be more widely deployed. From the top end Google, Amazon, Facebook etcetera to the emerging players the issue of the scale, accuracy and privacy compliance of their IDs will emerge as a key theme. As this complex area and its privacy issues are played out, we will see heightened demand from marketers looking for a solution that can map IDs from any digital touch-point consistently and safely.
Programmatic will bloom and boom 
The last few years the ad tech industry has been building the foundations for the programmatic ecosystem to flourish. After a few iterations and some growing pains the groundwork is in place for programmatic to become more adaptive and innovative. 2015 will usher in a time where more customised and bespoke solutions will emerge to suit the various needs of industry segments. The big verticals like finance, travel, and automotive will see the first wave, but forward-thinking CPG brands are quickly embracing these data driven solutions.
Cindy Deng is managing director, Asia Pacific, at Turn.