Is SMS marketing on the rise?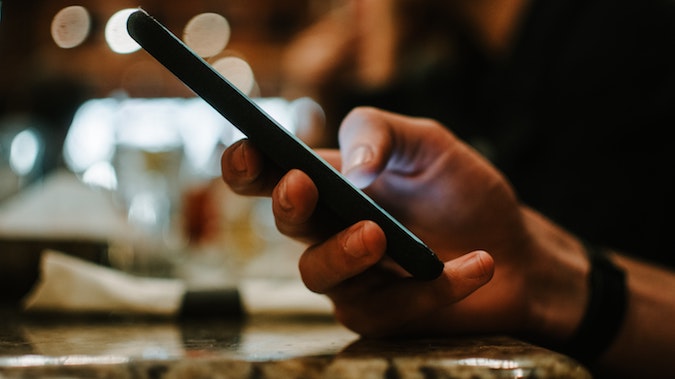 SMS marketing – when executed properly – can be one of the best and most reliable ways to connect with customers and offer a personalised experience. Kristen Pimpini shares what marketers need to know about SMS marketing and examples of businesses that have done it well.
One of the biggest challenges marketers face is effectively cutting through the noise to attract, convert and retain customers. Using the wrong tools or tactics to reach users can not only cost a business time and money, but it can also damage customer trust. In recent years, and more dramatically over the last 12 months, there has been a considerable increase in the use of SMS marketing. When done right, SMS marketing can play a major role in developing relationships with customers and converting prospects into long-term customers. But what do businesses need to know?
The right message, at the right time
Marketers are always striving to target the right person, with the right message, at the right time. Brands who successfully offer a positive customer experience help build a strong brand image and increase trust, which leads to long-term customer relationships. So how can SMS marketing help?
Take Australian business, Aussiebum, who have recently used SMS marketing to streamline their business locally. As part of their marketing strategy, Aussiebum implemented SMS to create a marketing campaign to communicate with customers directly to their mobile phones. It enabled customers to shop then and there through the mobile app and helped boost sales locally.
Twilio | Aussiebum from Booklight on Vimeo.
Stand out from the crowd
According to reports, today's consumers are exposed to over 10,000 brand messages and touch their smartphones a staggering 2,600+ times per day. When you think about it, that's a lot of brand messaging and information to compete with. So how can marketers stand out from the crowd? In today's day and age, marketers have access to multiple touchpoints, so creating a marketing campaign that consists of a variety of voice, video and messaging elements, across channels your customers prefer – whether it's SMS, social media, Whatsapp or more – is now easier than ever.
To bolster exceptional customer experiences, CRM platform HubSpot recently built and deployed a conversational project for WhatsApp, which led to high conversion rates. As a marketing, sales and service platform that aims to help businesses succeed, HubSpot needs to be across all of the channels that their customers' audiences may want to engage with. While email has been a major workhorse for the company, instant messaging platforms like on-site chat, Facebook Messenger and social media have exploded in recent years. Across the marketing campaign, HubSpot noted 80 percent more clicks to WhatsApp over other channels – reinforcing consumer behaviour moving towards a mobile-first approach.
Enhancing customer engagement
SMS communication has continued to be the go-to option for businesses to stay in touch and drive customer engagement during these unprecedented times. As we enter the peak sales season, more and more retailers are deploying SMS marketing as a means of connecting and engaging with customers.
Online fashion retailer The Iconic, has done this particularly well amid the recent Black Friday sales. By communicating special offers to customers – including 'items you might like' –  the ecommerce giant was able to tap into a personalised marketing strategy to share deals directly from the brand to the customer.
With more brands than ever before striving for customers' attention, it's fundamentally important for brands to offer customers a personalised, user-friendly experience across all touchpoints including SMS. SMS marketing has the potential to build long-term customer relationships and the businesses that meet consumers on the channels they already are, will ultimately win.
Kristen Pimpini is the country director for ANZ at Twilio