Is your marketing alive, awake and laying out the welcome mat?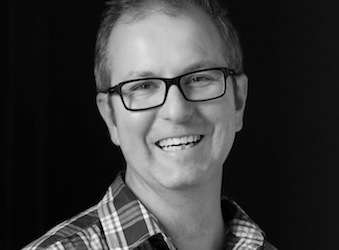 Big data, co-creation, and understanding the Millennial generation (the children of the post-WWII baby boomer and the last generation born in the 20th century) were hot topics at a few events I've been to in the past month: AMI's National Conference in Sydney and Vision Critical's Global Client Summits in New York and Sydney. At these events, I got to have best-in-class conversations with people involved in managing hundreds of global brands about better customer engagement.
In New York, I listened to a real wake-up presentation from Polly LaBarre, one of the founding members of FastCompany, who posed an insightful question to marketers and researchers: are you alive, awake and open to the changes happening around you today, both in life and in business?
Having watched thousands of fast-growing companies come and go, Polly spoke powerfully on getting clarity on your business purpose. If you want to make your business efforts more exciting and more urgent – and if you'd like to develop marketing messages so compelling that others will advocate for you – then having clarity in purpose is the first step.
Polly's insight is pertinent to the marketing and market and social research professions. Are we open to the changes happening around us or are we stuck in our ways? Are we crystal clear on what we are trying to achieve – and if so are we making what we do worth talking about?
The answer is 'not often enough.'
Technology provides an opportunity to change this if we take the time to clarify our purpose.
At the AMI event in Sydney, John Sintras spoke about the need for marketers to keep up with consumers. Co-creation, according to John, allows organisations to roll out the welcome mat for new ideas to be introduced by customers. Marketing is responsible for bringing the customer view into the business, while insight professionals need to create research that people want to be involved in. Working together, marketing and research can bring the customer's point of view into the organisation and create compelling research projects that consumers actually would love to be part of.
In the US, a number of brand marketers from different industries spoke about how they use big data to work out the size of prize, to link attitudinal customer information from insight communities with actual behaviour in customer databases, and to understand real advertising effectiveness. These global brands are doing a great job moving data to the centre of their organisations.
Understanding customers and creating opportunities for people to get involved will become increasingly important as Millennials take over as the dominant workforce in the US and other major markets very soon. Study after study has shown that a deeper understanding of the Millennial generation in a human context will win the day.
As marketers, let's get clarity of purpose, and then aim to do what we do more exciting and more inspiring. Let's be awake to the world we are living in and invite the customers in.