Virgin expands Velocity loyalty program to reward Virgin Mobile customers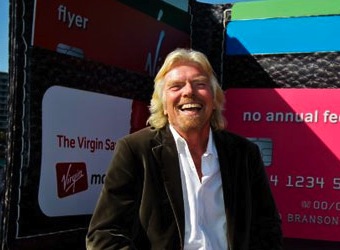 Virgin is expanding its Velocity Frequent Flyer loyalty program by enabling Virgin Mobile customers to earn frequent flyer points.
New and existing Virgin Mobile customers who have postpaid plans with the provider will now be able to earn three points for every dollar they spend with the mega brands mobile branch.
Director of Virgin Mobile's proposition and strategy, Derek Cummins says the expansion of its Velocity loyalty program is part of a general company move towards a more customer-centric focus.
"We continue to listen to customer feedback and explore ways to expand and develop the market-leading value we offer them," he says.
Other benefits of the expanded Velocity program, include a boost in family packages and perks. Mobile customers will now be offered an incentive of $50 worth of mobile credit when they sign up forVirgin Money's Flyer Credit Card Car Insurance or Travel Insurance. This bonus credit also available to customers who become a member of Virgin Wines Discovery club.
The expansion shows Virgin to be moving in direction where customers of one brand are aware of other brands, creating a more united brand identity and likely increasing cross-sell opportunity.
"We're passionate about ensuring the perks we offer are beneficial in enhancing our customers' experience with their mobile plan and with the Virgin family more widely," Cummins says.