Jetstar celebrates 10 years with new plane and a new brand campaign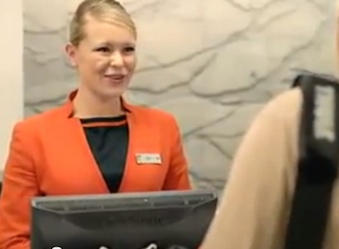 Budget airline Jetstar has launched a new campaign with the tag line 'Low Fares Are Just Part of the Story'. The campaign is based around Jetstar's "innovation, ingenuity, and product choices", and coincides with the airline's 10th birthday.
Jetstar group chief commercial officer, David Koczkar, says that in celebration of its 10th year of flying, Jetstar wanted to share a bit more about itself, who it is as a brand and show Australians that Jetstar is about more than just low fares.
"We exist to help Australians connect with their loved ones, their jobs, their holidays, and their dreams.
"In the low fares market, Jetstar is a brand with a true commitment to providing choice and leading service to customers and challenges the industry norms by reducing airfares in every market it enters. From day one, we've been driven by an entrepreneurial spirit, always looking for new and better ways to make travel more accessible, more enjoyable with more product choices than ever before.
"We're proud in just under 10 years to have grown to over 7000 staff and to have flown over 100 million passengers across the Jetstar Group, many flying for the first time," he says.
Jetstar are also preparing to be the first Australian airline to fly Boeing's new 787 Dreamline carrier, which features in the new commercials.
"The investment of the new fleet of 787 Dreamliners not only provides our customers with the most advanced in-flight experience in the world, it also allows us to grow and carry even more customers to new destinations in the future," Koczkar says.
The campaign will run across TV, online and outdoor.