Jon Hamm feels left out in Apple TV's latest campaign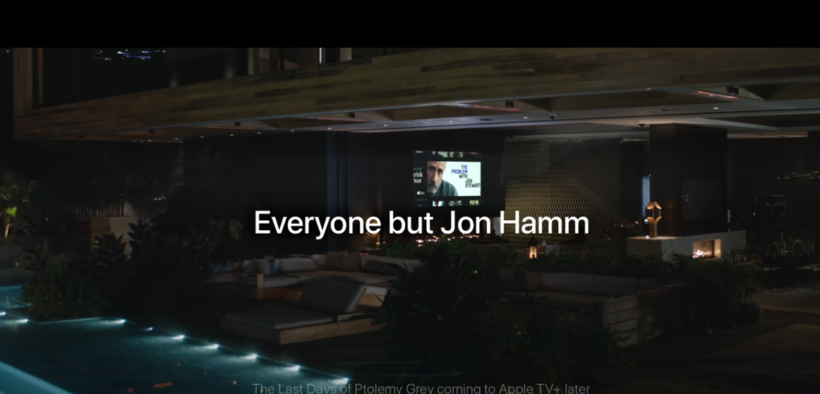 Even Hollywood superstars can feel left out, it turns out. A-lister actor Jon Hamm is feeling the pinch of rejection in Apple TV's latest campaign.
There's been a streaming war for a while. Netflix, Binge, Hulu. You name it, it's being streamed. Apple TV has also joined the battle, with huge star pulling power. If you can name the entertainer, they probably have a showing on Apple TV. That is everyone besides Jon Hamm. The Hollywood heartthrob is without a title on Apple TV and he is not happy.
The latest campaign by the tech-giant shows the star of Madmen in his luxury apartment flicking through the streaming platform. Listing all of the actors and musicians who feature on the network, Hamm becomes more irate with each name. 
"Hey Apple, did I do something to offend you?" muses, Hamm. 
As more names roll off Hamm's tongue, the actor takes aim at shows like Ted Lasso, Finch and The Morning Show. All exclusive to Apple's streaming service. 
The ad finishes with the simple tagline, "Everyone but Jon Hamm". 
Watch the hilarious 60-second spot below.