Aussie Lamb has some messages for the world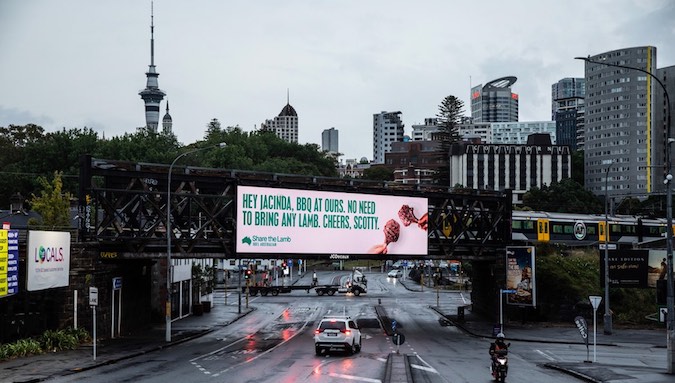 In conjunction with the annual Australian Lamb summer campaign, an international billboard campaign has launched. The billboards invite leaders all over the world to an Aussie BBQ.
The international campaign named 'Letters to Leaders' has posted its humorous messages in Paris, London, New York, Auckland and one in Perth for West Australian Premier Mark McGowan. 
Engaging in topical events, the light-hearted messages include a dig at the recent cricket score. "Hi England, cooking lamb over some ashes if you're keen." 
In New Zealand the message was a little more personal. "Hey Jacinda, BBQ at ours. No need to bring any lamb" as a gentle reminder for the ongoing war between which nation has the best lamb. 
Perhaps the most personal was the one closest to home. In Perth the message was directed to McGowan. "Hey Mark, come visit Australia some time. We'll fire up the barbie." A direct hit at the ongoing hard borders and isolation in West Australia.
The billboards will be on display until 30 January 2022.