Kellogg's new masterbrand campaign to prompt re-appraisal of breakfast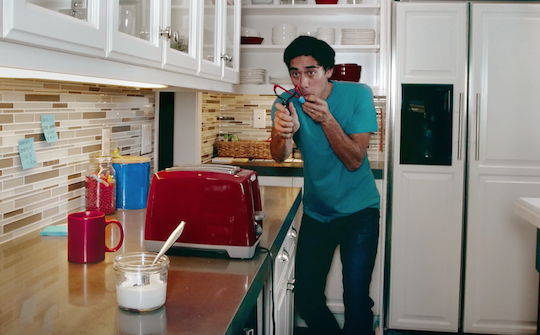 Kellogg's has launched a new masterbrand campaign featuring Zach King, aiming to re-imagine the breakfast event.
Developed by J Walter Thompson Sydney, creative for the 'Amazing Creations' digital first campaign sees high-profile YouTube contributor Zach King creating a range of ways to enjoy Kellogg's cereals out of other morning staple items such as an alarm clock, toast and work-desk items.
For Tamara Howe, managing director of Kellogg's Australia, the campaign is about reconnecting Australia with household cereal names, and bringing Australians back to cereals they grew up with, and was made in response to the wide variety of breakfast options and cereal alternatives now available.
"The 'Amazing Creations' campaign is all about reminding people what a great start cereal provides, particularly when combined with other ingredients. The work represents a continuation of the strategy we adopted last year – taking a new approach to the execution. We're looking forward to continuing to engage with consumers in a new way," says Howe.
"Many cereal advertising campaigns focus on the food itself, rather than the experience of breakfast and the options cereals can provide. Amazing Creations is unexpected, visually arresting and different from anything Kellogg's or the category has done previously," says Simon Langley, ECD, J Walter Thompson Sydney.
"Zach King is famous for creating visual illusions which seemingly make the impossible possible, and using his talents, has helped us demonstrate making a variety of delicious breakfasts in a fresh and engaging way. It's a unique partnership aimed at a range of age groups, particularly millennials who have disengaged with breakfast," he says.
Alongside the online video content, the campaign will be supported by social media, PR activity and in-store.
It launches today, 24 March, and will run until October this year.
Here are the Zach King videos for the 'Amazing Creations' campaign: