KFC brings the bird to Birdsville in new integrated campaign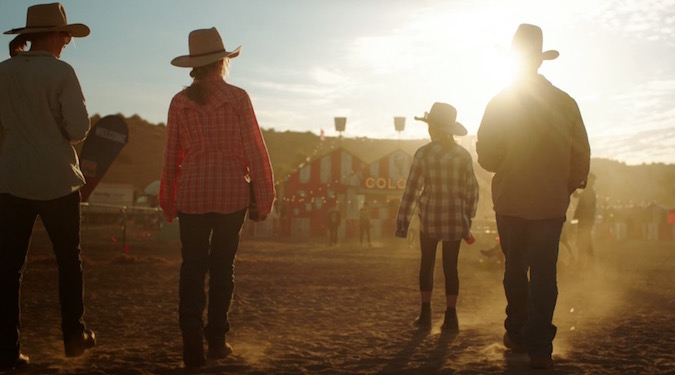 KFC has kicked off a new campaign by feeding free product to punters at the Big Red Bash country music festival in Birdsville.
KFC Australia is launching the 'Bringing the Birds to Birdsville' integrated ad campaign, by Ogilvy Sydney.
The chain sponsored the festival in Birdsville, which is in central-west Queensland.
"We know people often travel hundreds of kilometres to satisfy their KFC craving, so we thought we should return the favour," says Annabel Fribence, marketing director, individual meals at KFC Australia, of the decision to take the campaign to the outback.
The nearest KFC outlet is 685 kilometres away in Mt Isa. For the duration of the festival, KFC offered free Original Recipe chicken to 80 diners at a time.
Other tactics for the integrated campaign included the campaign video directed by Jonathan Nyquist, a National Fried Chicken day (6 July) sendout – in which Ogilvy PR delivered KFC Family Feasts to media across Sydney – as well as TV, online, PR and social.
Social activity comprised live event content, using Facebook Videos and Instagram Stories. The 'How Ridiculous' social media team acted as influencers, hosting content for the duration of the Big Red Bash, including the building of a giant KFC bucket.

Other brand installations at the festival included a Colonel Sanders costume shop, sand-dune sledding, chicken tastings, karaoke, and a 'beds and buckets' outdoor cinema where 50 winning couples watched Priscilla Queen of the Desert while eating free chicken on KFC red and white blow-up beds.
–
Further reading
–