Lionel Richie gives the performance of his career in new Aussie beer ad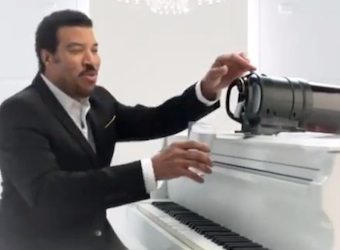 Eighties superstar Lionel Richie appears in a hilarious ad for new home beer dispenser, Tap King, marketed by Lion, singing his 1984 hit 'Hello' from the inside a fridge.
The spot sees a thirsty bloke raid his fridge for a cold one, Richie then appears in front of a white grand piano to pour a the man a beer.
The ad campaign will run in through the month of July. Possibly a ploy to persuade all of those well meaning individuals trying to kick the grog for Dry July?
http://youtu.be/VyNQJplaVa4