Live TV decline begins: Empowered consumers splinter away from broadcast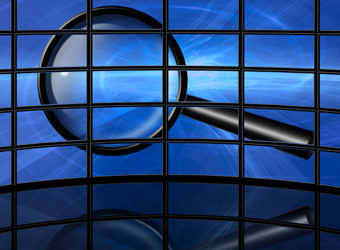 Viewing of live broadcast TV declined in the third quarter of calendar 2012, with more consumers moving to catch up services, and internet-connected TVs now in use in 18% of homes.
While the television set remains the hub of screen activity, according to the latest 'Australian Multi-Screen Report', as screen usage for non-broadcast content increases to 18.1% of the average set's use, time spent watching live broadcast content slightly declined during the quarter.
People now spend approximately 100 hours each month watching broadcast television on the traditional set, but the share of this watched live has declined to 93%. Between July and September, consumers spent 7 hours a month watching broadcast content through some form of playback.
The prevalence of personal video recorders (PVRs), internet-connected TVs and catch up TV services is giving viewers greater choice in where, when and how much television they view, CEO of OzTAM, Doug Peiffer says.
"The insights provided by the Australian Multi-Screen Report give the industry greater clarity on evolving TV consumption habits; it shows the hub of consumers' screen activity remains the television set, with people adding to their viewing with new devices," Peiffer says.
Although the study, conducted by Nielsen for OzTAM, hasn't recently measured time spent watching video on smartphones or tablets, it claims that 95% of all viewing occurs via traditional television set.
The other 5% is calculated by rolling together the current quarter's figure for video watched via PCs or laptops with quarter four of 2011's figure for video watched via smartphones. Time spent watching video on tablets is yet to be recorded by the study.
In the latest period, 45% of Australians watched some video (broadcast and non-broadcast content) online via a PC or laptop for on average almost 4 hours per month.
In quarter four of 2011, smartphone video watchers spent on average of 1 hour and 20 minutes per month consuming video clips.
The study estimates that tablet ownership has reached 22% of homes, up from 19% in the previous quarter.
"We continue to see that as Australians gain access to now four key screens — across TV, PC, tablet and mobile — they consume more video, continuing a long term trend of Australians being some of the most enthusiastic consumers of media in the world," Matt Bruce, managing director of Nielsen's Media Group, comments.
While consumers are splintering across multiple screens, the traditional TV set continues to solidify itself as the hub of media consumption. Australians are increasingly using their TV screen for non-live telecast purposes, such as gaming, viewing DVDs, online browsing and playback.
The top online activities conducted via internet TVs are watching online videos and accessing news (equally popular) followed by accessing weather information and sport news, information and results.