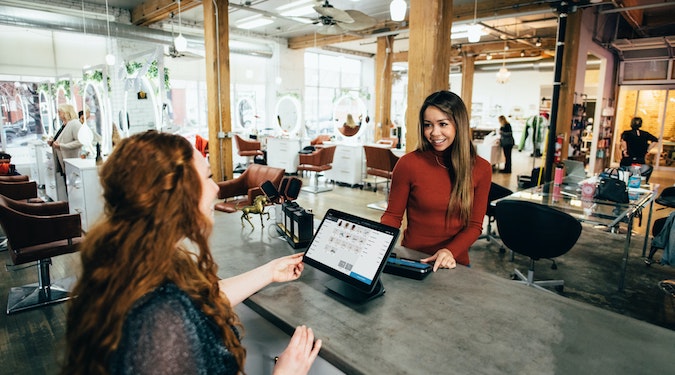 Brands are often competing for attention and wallet share from the same customer base. While technology can assist brands, it's impossible to reach customers with technology alone. Customer acquisition requires clear communication, understanding, and most importantly, creating an emotional connection with your customers.
Marketers should already be familiar with the effectiveness of establishing an emotional connection as a means to forge customer loyalty. There's a reason brands such as Kleenex have used puppies and ducklings in its marketing campaigns for tissues. Cute animals invoke positive feelings that aren't typically associated with such a household item. Brands invoke emotions to create connections with customers. When these emotions are positive and reinforced, customers generate a sense of loyalty for a brand.
There's a lot on offer for those companies that manage to forge these emotional connections. 
Research found that the more closely connected a customer's identity is to the brand, the more loyal they will become. At the end of the day, customers make purchasing decisions based on a combination of motivational factors and emotions. Customers with a strong sense of brand loyalty are willing to pay more for a product or service if there is an emotional connection to the brand. Marketers need to give customers a reason to care about a brand. They should understand how loyalty to that brand will improve lives.
Building emotional loyalty
Emotion is the biggest driver of loyalty, so nurturing a relationship with emotionally loyal customers will result in significant brand benefits. Establishing an emotional connection between a brand and its customers is the ultimate goal for any marketer. 
An example of this emotional connection is through the highly anticipated Meat & Livestock Australia (MLA) advertisement. This year it focused on some of the absurdities of the pandemic. It used humour to put Australia back on the map. Reminding the world that after being isolated for so long, the country still exists. 
According to a Capgemini survey, 70 percent of emotionally engaged consumers spend up to two times or more on brands they are loyal to. If a brand engages customers in a personal and meaningful way, there is also a potential for these customers to increase their frequency in purchases and basket size as well. 
The research also found that 86 percent of consumers with high emotional engagement always think of the brands they are loyal to when they need something. A similar amount of consumers (82 percent) buy from the brand when they need something. By focusing on building emotional loyalty, brands can turn customers into their biggest advocates. 
So, how do marketers measure emotional loyalty? 
There are a variety of ways brands can do this, however behavioural and emotional metrics will measure true loyalty. Marketers use metrics such as purchase behaviour, retention, and sales to understand whether their loyalty strategies are effective; however, these transactional metrics don't highlight why a consumer continues to shop or stops purchasing from a specific brand. Looking at both of these metrics, a holistic view can be provided of why someone is loyal and how to keep them retained. 
Another way marketers can measure customer loyalty is sending out regular surveys and taking on feedback through social media, call centres and reviews. This enables marketers to capture feedback over a period of time. It allows to analyse patterns or understand the sentiment of consumer attitudes towards a brand. 
Loyalty influences behaviour
Brands will have a far easier time influencing their customer's behaviour if they're aligned with your narrative. Customers need a reason to care about a brand to be loyal to it, which is typically done by solving a problem they have. Customers also need a reason to initiate their journey with your brand, so show them what their life would be like without it, and how being loyal to your brand will solve their pain points.
Brands will have an increasingly difficult time with their marketing efforts if they neglect the power that emotional connections offer. As more competitors arrive in the market with new strategies to win over customers, brands must rely on their most loyal customers to keep business running smoothly, and the emotional connection forged will be key to retaining that loyalty.
Jeremy Smart is the vice president, sales, Asia Pacific & Japan, Acoustic.