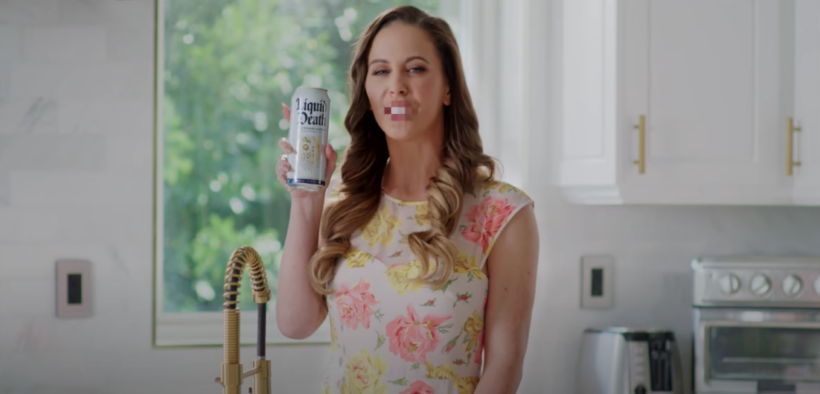 Using an adult film star may seem risky, but for Liquid Death it's paying off. The water brand adopted the onscreen talents of Cherie Deville to give a rather unique message about the environment.
US-based canned water company Liquid Death is not averse to a risky campaign. From selling a skateboard with fragments of Tony Hawk's blood (yes) to Steveo getting a Liquid Death tattoo. Sure, it might be water, but it's doing it extreme.
In the latest campaign from the water brand, adult film star Cherie Deville gives viewers a lesson on the environment. Perhaps a little different from her normal onscreen brand, Deville makes the role her own.
After telling us she's the "stepmom of the internet", the actress has an expletive laden speech about what she's normally into. I think we'll leave that part censored.
Following, Deville then talks about the dangers of single use plastic. This is all summed up in one iconic phrase, "don't f*ck the planet."
It's simple, clear, concise. It's incredibly onbrand for both Deville and Liquid Death.
Is the risk of the unusual casting of an adult pornstar worth the reward? If the hype online is anything to go by, the answer is a resounding: yes.