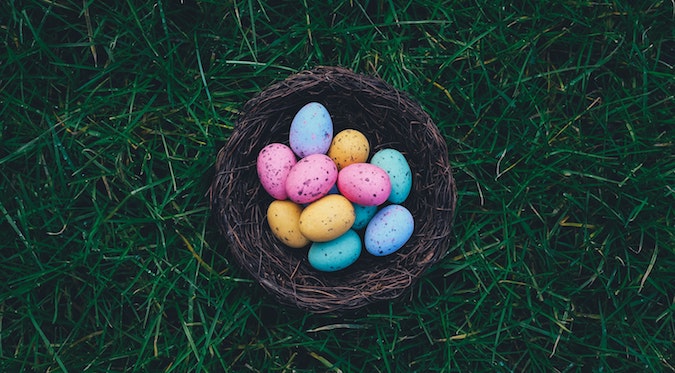 Apparently Easter is a big holiday for chocolatiers. Despite its cutesy veneer, Easter is evidently a massive fight for some of the biggest brands worldwide. Pathmatics has released data on Easter ad spending, with some very interesting insights. 
Who's spending what this Easter?
Mondelez International is spending a whopping $3.3 million in the leadup to the holiday. Much of that is going to ads reminding people of its famous Creme Egg. Mondelez International owns brands such as Cadbury Dairy Milk and Toblerone, among others. 
This information is particularly significant when compared to the spending of other major chocolate brands. 
The next largest advertising spend over this same period comes from Nestle, who is set to spend roughly $450,000. That puts the millions spent by Mondelez in stark relief. 
What's also interesting about Nestle's advertising push is that it's product specific, and not directly related to the holiday. Instead, Nestle is investing in advertising its new, more ecologically-friendly packaging. Nestle is certainly aware that it dominates the Easter chocolate frenzy. It is looking to promote the core range of products for yearlong sales.
After Nestle, advertising spend drops off significantly.
Mars comes in third with only $151,000, much of which is going towards the reveal of a new Easter-themed M&M speckled egg. 
Lindt, the fourth largest spender, is following a similar tactic. The chocolate brand will look to spend $137,000 promoting the new Gourmet Hazelnut mini eggs. 
Where's the Aussie representation?
Australia's local favourite Darrell Lea had the smallest advertising expenditure at $16,000. It's not surprising, considering how much smaller the brand is than the competitors. Darrell Lea is also pushing a new Easter chocolate, the Rocklea Road Egg. 
Eugene Du Plessis, Pathmatics ANZ regional director, spole of the marketing trends."As with all cultural calendar moments, we see a spike in brand's digital ad spend in the run-up to these occasions, with Easter being a huge opportunity for FMCG brands.
"It's interesting comparing brand tactics with Mondelez spending big on promoting Aussie age-old favourites, such as the return of the Cadbury's creme egg," Du Plessis continues. "Other brands such as Mars, Lindt and Darrell Lea have instead splashed the cash on revealing brand-spanking-new Easter products for the season in a bid to win a place in Aussie's chocolate stash.
"Then we have Nestle, spending very little on any Easter-specific advertising, likely because they are already a go-to brand for Easter eggs, and instead focusing its efforts on promoting its existing range of products."
Who will be the winner of the bunny-themed bloodsport? Hopefully the Darrell Lea underdogs can land a knockout punch with their new chocolate.