Marcomms agencies struggle to evolve service and non-service revenue strategies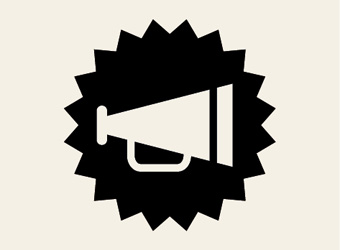 Marcomms agencies are struggling to develop new fee-for-service and non-service revenue strategies in a considered rather than reactionary fashion as they evolve to stay relevant, a report found.
The transition into 'non-traditional' services, such as digital strategy, social media, web development and data, as well as moves from fee-for service to more scalable revenue streams have been "bumpy", a report from the Enterprise Connect Creative Industries Innovation Centre (CIIC) says.
"For many traditional agencies the transition into digital has been a bumpy one," CIIC business adviser David Schloeffel elaborates. "Even some digital agencies are still stuck on websites. The challenge is managing this evolution as part of a considered business strategy as opposed to ad hoc, reactionary change.
"Unfortunately, many agencies have not prioritised business development and strategy."
The CIIC's 'Marketing & Communications Forensic Report' draws on insights from working with more than 800 creative enterprises between 2009 and 2012, to assist agencies overcome deficiencies in sales, leadership and strategic planning.
It found the typical marcomms agency has an annual turnover of $1.5 million, with profit before interest and tax of 7%, an average of nine staff and age of around 10 years.
At a time of economic decline and weak consumer spending, over the five years through to 2011-12 industry revenue grew by a meagre 0.1% per annum. IBIS World forecasts that from 2012-2017 the sector will experience only modest growth of 1.4% per annum to reach $2.19 billion.
The report identified a lack of formalised business practices, media fragmentation, ad hoc reinvention, economic downturns, poor marketing and sales strategies, weak financial management and systems and skills relevance as pressure points.
Steps identified to help marketing and communications agencies exploit market opportunities and achieve sustainable growth include growing digital services, moving away from day-to-day issues, weigh up scale versus niche, address business development and not chasing unwinnable work.
There is a pressing need for marketing and communications agencies to adapt their business models to a fragmented media landscape, the report concludes. "Agility is vital, but it must be supported by thorough internal systems and a formalised sales approach," it reads.
"Success depends on having formal management procedures in place, and focusing on quality assurance, data analysis and financial management. Agency principals should exploit digital opportunities as part of a well-considered strategy, and balance creativity with the practicalities of running a business."