Marketing education feature: the new school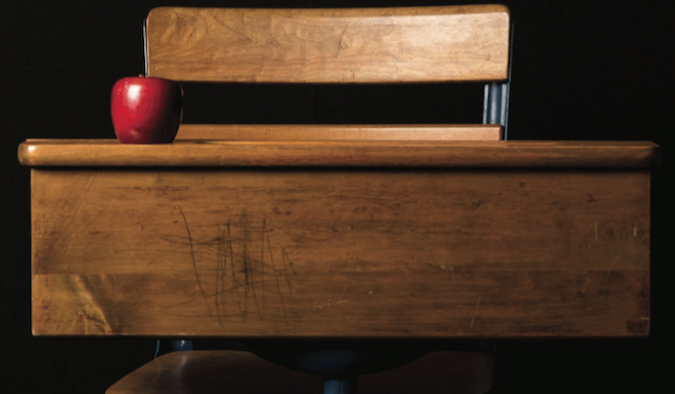 The list of skills required to make a professional marketer continues to grow longer. What are the focuses of today's marketing education sector, and how can students, graduates and professionals get the right education, the right career and continue to develop professionally?
This article originally appeared in The Intelligence Issue, our April/May edition of Marketing magazine.
It's easy to forget just what a large industry marketing education is, spanning undergraduate coursework through to tailored professional development programs for those already deep in their careers.
The ever-changing marketing discipline, due to disruptions in consumer-brand relations and never-ending advancements in technology, has led to a permanent state of flux in what constitutes the skills necessary to be a well-rounded marketing professional. In response to this, many also speak out in defence of marketing's fundamental skills.
To get an idea of education in marketing, here we interview a number of people in various stages of education, work and professional development.
One individual, with formal training in marketing, has met the need to return to study finance. Another, satisfied in postgraduate certificates to date, now enjoys a successful career that has taken her to Las Vegas. We speak to an associate professor of marketing at Melbourne Business School to see – from the educator's side – just what skills they are trying to impart their students. We hear from an employer who's developed a partnership with Deakin University to get in early and win the war for talent and, finally, a recruitment expert, who's well-versed on the sought after candidate attributes held by a variety of organisations.
The up-skiller
Libby MacKenzie, marketing and business development professional
Libby MacKenzie is currently a business development advisor at FB Rice. After moving to Australia and finding work in marketing-type roles, one of which saw her manage a rebrand at Broadspectrum (formerly Transfield Services), she undertook a Diploma in Marketing at the Northern Sydney Institute of TAFE.
The decision to join the course was made to "round out" her skills and "get that tick on the resumé".
Currently, MacKenzie is working at FB Rice, an intellectual property firm, as a business development adviser. Her skills in client liaison, stakeholder management, communication and managing expectations are great, but she's begun a Graduate Certificate in Finance at University of Technology Sydney.
The decision was made because, she says, "often in professional services, management might bring finance over the top of you once you're at the top," as finance "are seen to have a more commercial approach to the business."
MacKenzie has been encouraged by her current boss and mentor to undertake the course, as it's beneficial to be able to hold her own in discussions with the finance department.
Demonstrating a case to management and finance departments is certainly a relevant skill for marketers. "Being in business development," says MacKenzie, "we are fee burners, not fee earners, so we have to be mindful of where investments are being made and where time is being spent."
So should finance be a part of marketing certificates and undergrad courses? "We did do a budgeting project as part of the TAFE diploma," she recalls, "but this is far more in depth and it's really looking at capital markets.
"In a marketing diploma you can only cover so much in a certain amount of time. You have to pick and choose where you want to put your energy and your focus and your time."
The Professor
Don O'Sullivan, associate professor of marketing, Melbourne Business School
For O'Sullivan, the aim of his institution is to "develop marketers who drive business outcomes".
While he recognises the importance of social media and other platforms shaping consumer culture — and in turn, the marketing profession — the coursework takes a more holistic approach.
"The bigger issue is how do you maintain the relevance of marketing in new types of organisational forms?" he asks.
The changes he's trying to equip students to deal with are not necessarily to do with new technologies, but instead Australia's rapidly changing economy. "We've moved rapidly from a manufacturing, mining type economy, to a much more balanced economy.
"In that, you're moving from marketers selling products that have been made and then sold, to working in environments where products have been sold and then made." Advisory professional services or any businesses playing in the experience, for example.
As Melbourne Business School's course is an MBA, many of O'Sullivan's students are not necessarily marketing professionals, but are people in various C-suite positions looking to understand how to drive demand into their businesses.
One of the biggest challenges and points of focus for O'Sullivan is giving students "the idea of marketers enabling the organisation to take appropriate risk," he says.
"As an academic institution we've invested huge resources in research."
It's about making marketing more accountable, he says, but equipping it with the skills to drive change and growth. They try to enable marketers and senior executives to "engage with marketing as a set of risky practices".
That's not always the easiest thing for management departments to accept. "A lot of the time," says O'Sullivan, the ROI imperative that's been imposed on marketing has made marketing highly accountable, but also highly risk averse.
"If you impose an ROI metric on marketers, they'll avoid all marketing activities that don't have a guaranteed positive return. Any businessperson will tell you, if you're unwilling to take risks, you shouldn't be expecting to gain supernormal returns," reminds O'Sullivan.
"What we do when we try and engage with our marketers and develop their business brain is to get them to be able to facilitate the discussion within their organisations about appropriate risk taking.
"That can be very empowering for a lot of marketers," he says.
The globetrotting post-grad
Siska Concannon, senior director of marketing, Gan
In January this year, Concannon began her tenure as senior director of marketing at iGaming brand Gan in Las Vegas, after working for over a year as the brand's head of client services in the UK.
Her education includes a Chartered Institute of Marketing (CIM) Diploma in Professional Marketing and a CIM Diploma in Digital Marketing at the Australian College of Marketing.
Her travel between the UK and Australia meant she needed to have "globally recognised qualifications" and the CIM's strong reputation in the UK and Europe made it an obvious choice.
For Concannon, the best things about her chosen courses were the holistic approach to marketing, and the integration of digital and traditional marketing strategies, and media. "Marketing can no longer see digital and traditional as separate approaches to market – they must be intertwined and the skill set of all marketing leaders must intimately understand both very specialised fields," she says.
She's currently undertaking the CIM's postgrad in Marketing. As for how the professional marketer's skill set has changed, and what marketing courses should therefore be focusing on, she says, "The need for continual self and supported education has never been so important. Egos need to be left at the door and no amount of experience is a substitute for continual exposure to new lessons in this ever-changing field.
"The global marketing field is changing. Marketing is no longer flu and buzz words; it is as much a science as it is an art. The focus of business has already swiftly moved towards marketing as a principal revenue generating area and not simply a cost centre."
She believes too many marketers still rely on 'top-down' budgeting rather than creating strong commercial cases based on robust data analysis to drive commercial value.
The head of marketing
Scott Gunther, general manager, customer and partner insights, IAG
IAG has close relationships with universities in New South Wales and Victoria. Through a partnership with Deakin University, IAG takes a number of undergraduate partnerships through a 12-month industry-based learning (IBL) program.
"It's more than just an internship," he says. Students apply through Deakin, which prepares a shortlist of students who are subjected to an interview process. This includes an assessment of marketing and customer experience work.
The successful candidate has the opportunity to experience the workplace across marketing, customer relations, digital and analytics.
It's a win-win, says Gunther.
"The beauty of it is," he says, "from a student's perspective, it gives them real life experience and, from an employer's perspective, it's a way for us to actually identify whether their skills, talents, capabilities, behaviour and attitude really fit in before they become a graduate."
The program gives IAG the jump on great talent, as in traditional graduate programs. "They're applying directly to you as an organisation, but they're also applying to a lot of your competitors."
It gives the students a jump on their career, too. "When you compare them to graduates who come 12 months later, they've already got a year of experience under their belt… it means that their career pathway happens a lot faster."
He describes it as the company's way to "win the war on talent".
Students undergoing multiple or double degrees are able to offer a greater skillset, as well as the difference skills learned in other disciplines can make in practice.
Initially, Gunther and his team looked for students studying a bachelor of commerce or a bachelor of marketing. "As time's evolved," he says, "we've started to realise that there are a lot of benefits with students who are looking at multiple or double degrees.
"We're still aligning it with commerce and business and marketing, but it's getting some of those diverse skills that in a modern corporation – whether it's creative design, analytics or statistics, or even some of the pragmatic thinking and strategic ideas that some of the legal students have – give a real blended approach," he says.
IAG's Customer Labs division blends the company's data resources, analytics specialists, customer insights and customer experience teams with its marketing function, product innovation and digital functions. It's wrapped together in a broad division that covers the Asia Pacific region brand channels, segments and regions.
It presents a brilliant opportunity for the IBL students to have multiple pathways for transition options, says Gunther.
"We've got one individual that's now leading product development streams in a product management type role, another that's running all of our digital and marketing automation, and another one that's in customer insights and customer experience," he says. All three are products of the program.
"They've all come through the same pathway, but it gives you a sense of how those three have gone into different skill areas, because that's where they're passionate, but also where their skills and experiences lie."
In regards to technological developments that continue to redefine the marketing profession, and what this means for employers looking for ideal candidates, Gunther says, "The one thing that everyone says is 'we've got to understand data, and we've got to understand analytics,' but I think if you step back, what you're actually looking for is their ability to have great problem-solving skills, and great decision-making skills.
"If you were to look through the real soft skills, they're the two things that any company that's hiring staff would go after."
The recruiter
Christine Khor, managing director, Chorus Executive
Working in recruitment, Khor is able talk about both sides of the coin, working closely with employers looking to hire marketing talent, as well as graduates looking for work. What does she have to say about the qualifications versus experience debate? Which is more important and sought after by employers?
"Education is definitely the price of entry," she says. "Most employers are looking for some sort of undergraduate degree, and more and more so now, graduate qualifications."
It's not just about the degree. "It's to show that people have discipline," says Khor, and "to show that they appreciate learning and are investing in themselves."
Beyond that, there are plenty of technical skills that are sought after – category management, product management, digital and social – which are also basically considered to be necessary skills for all today. "The things where people are coming unstuck is in the leadership space and the softer skills," she says.
Employers are looking for candidates who can demonstrate that they've been agile, have financial and commercial acumen, and strategic thinking abilities.
Another key asset they're looking for – Millennial readers take note – is loyalty and longevity in tenure. When employers look at candidates' resumés, which show they've jumped from company to company, they think, 'This person clearly can't have learned a whole lot, because they never would have been able to put a plan in place, executed it and learned from it if they're jumping every 12 months.'
What about the marketing grad who has just stepped out of university with a degree, with no experience to show as yet? Should they buckle down and try and find a job – any job – or continue their studies to bolster their qualifications?
"I definitely recommend getting a job," Khor says. "Book learning and real learning are two different things."
No matter what line of work the experience may be in, it's all valuable experience. "Understanding how to deal with a problem when it comes upon you, understanding how to deal with difficult people… it's very different what you do in the real world versus what you do if you were planning a scenario after reading a book," says Khor.
Back when she used to hire graduates, she recalls, "The ones that actually had a part-time job during uni were always the strongest candidates.
"They knew how to juggle time; they knew how to be responsible and accountable. They knew about being part of a team."
That's not to say Khor discourages education. As with the other contributors to this article, she thinks further qualifications in business or finance-type avenues are great for anyone.
"It's really important for anybody running a business, or a business unit, to understand what business actually is and understand the levers of a successful business.
"Overall, financial literacy is quite low… a lack of commercial and business acumen, understanding about money," she says.
With this, goes the understanding that "marketing is an activity to drive avenue, to drive profit… It's not an activity to win ads," she says.
The changing face of marketing and marketing education
With Elisia Retsas, Sydney regional director, General Assembly.
Skills employers are looking for in digital: Companies are looking for objective measures of skill to inform hiring decisions and salary packages. Employers are looking for willingness to learn new technologies, adaptability, and the ability to innovate with fast moving tech and customer-first practices, especially in industries that have been dominated by traditional marketing practices.
Biggest changes to coursework and required skills in the last 10 years: Courses are becoming shorter and more impactful in a smaller amount of time due to the speed at which technology innovates and disrupts. Employers continually ask us for graduates with the ability to think creatively with an understanding of how to interpret data, work with technology behind campaigns, and design for an exceptional customer experience.
Skills that will be in high demand in the next five years: Coding, data analytics, UX strategy (the ability to understand and interpret UX principles, research and design and communicate them to clients) and design thinking. Communication and collaboration skills are also important as technological and traditional business units continue to merge.
–
Further reading
–
Feature image: JJ Thompson / 123RF