Marketing execs, marketing managers and social media managers in demand this quarter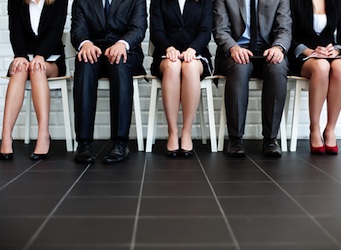 Marketing executives, marketing managers and social media managers are three positions in demand in Australia's sales and marketing jobs market, according to the latest Hays Quarterly Hotspot.
Analytical skills, PR managers and business development managers are also jobs in high demand.
According to the report, more organisations are bringing creative work or media buying in-house as opposed to using an external agency.  They also continue to create hybrid roles, such as by recruiting a marketing executive with graphic design skills.
The report also found there is also a particular shortage of digital expertise meaning more employers are looking for online digital marketing experts as a method of cost effectively increasing market share.
An increasing number of temporary assignments and contract roles on offer was also found to be a continuing trend.
See the list below:
Marketing assistants and coordinators – Businesses are experiencing a busy first half of the year, and need additional staff to meet workload demands. Generalists are still in demand as employers seek candidates who have a range of marketing skills and who are adaptable.
Marketing executives – Employers look for candidates at this level with solid and well-rounded skills, including graphic design. There has also been a recent increase in interest in candidates with experience producing television commercials as well as media buying.
Marketing managers – Candidates who can lead small teams are in high demand. Employers prefer a marketing executive who is ready to step up into the role in order to offer a salary around $80,000 to $90,000. The focus is on candidates who can develop strategy as well as deal with hands-on implementation and take full responsibility.
Social media managers – Employers see the benefit of adding social media expertise to their marketing team. Consequently demand exists for strong candidates in both strategy and operations.
Digital marketing coordinators – As a lot of content is moving online, organisations in both the public and private sectors are employing full time digital coordinators.
Marketing communications – There is a gap in the market strong candidates for mid-level communications roles. Senior candidates at the $150,000 plus level are abundant as are entry-level candidates at the $60,000 Coordinator level. But there is a shortage of mid-level candidates who can step up to the next level.
PR managers – Demand exists for candidates at the $100,000 to $130,000 level as employers realise that their public image is crucial. After a digital strategy, PR expertise is the next focus for most employers.  Candidates who can sit with an acquisitions team and ensure that the brand's tone of voice is consistent across every marketing platform are particularly sought after.
Analytical skills – Marketing professionals with strong analytical skills are in high demand as big data plays a key role. Employers are looking for people who can make sense of data and what it means to their business.
Product managers – Consumers are in the driving seat and businesses need to come up with products that meet their demands. Thus we are seeing high demand for Product Managers.
Events coordinators – Mid level candidates who can run end-to-end events in a roadshow format are in high demand. Employers want candidates with professional services or trade show experience in financial and construction areas. In addition, internal projects are being rolled out and events coordinators are required to roll out activities in support of business changes. We have also seen an increase in the need for events candidates at the entry-level in the government and not-for-profit sector.
Community engagement managers – These candidates are sought in the public sector to work across infrastructure projects.
Business development managers – Employers are looking for candidates with a proven ability to grow new business or enter into new markets.
Account managers – There is a shortage of sales professionals with solid experience dealing with major retailers. We are also seeing a need for candidates who can take responsibility for a number of key accounts.
Technical sales representatives – These candidates are in demand as employers believe technical product experience is critical to success. There is a particular need in the electrical and industrial fields. We are also seeing a need for candidates with media and digital sales experience.
Fundraising – Candidates with fundraising experience are sought across the not-for-profit and charity sectors. Private schools are also employing these candidates.