Media news: Unruly's emotional revelation, Seven travels, Nine matches and syncs, kids love television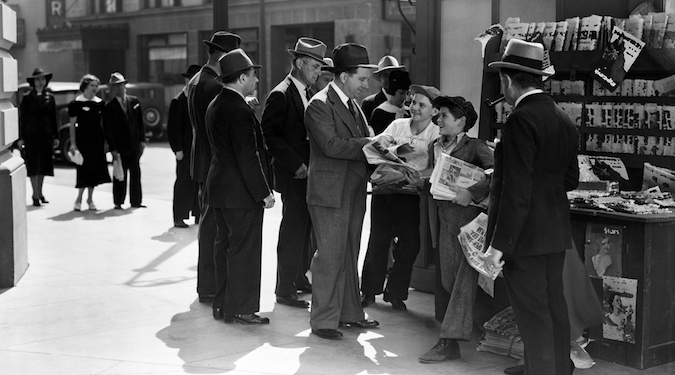 In today's media news: Unruly's emotional video ad emotion revelations, Seven West Media's 7Travel, Nine's Audience Sync and Audience Match, GumGum's signing of leading brands and publishers, and MNC and Near's MCN Location.
Unruly Pulse tracks emotional trends of Australian video advertising
Unruly Pulse, a new analytics tool launched by Unruly, aims to provide unique insight into the emotional trends of advertising.
Unruly Pulse data is derived from 850,000 consumer responses, showing marketers which emotion drive engagement across different demographics, segments, cultural events, time of year and industry sectors.
The tool will be available free to Unruly clients.
To coincide with the release of Pulse, Unruly has revealed the following:
Australians are in general less emotional than the global average while watching a video ad online, they are in fact much more likely to feel intense sadness than the global average, and
Australian and UK audiences have almost identical emotional footprints to watching ads. Each list happiness, warmth, amazement and pride in their top five most common emotions.
Other findings bolster the revelation that Australian consumers are difficult to engage on an emotional level:
Australians are 33% less likely to feel intense feelings of happiness,

12% less likely to feel 'warmth',

28% less likely to feel inspiration,

100% more likely to to feel intense sadness, and

only 25% of Australian viewers are likely to have a favourable view of a brand after watching an ad, compared with 63% for Asia and Southeast Asia, 42% in the USA, 28% in the UK and Germany.
Seven West Media launches ecommerce site 7Travel
Seven West Media has launched 7Travel, a cross-platform ecommerce product which unites travel and lifestyle content from across its media businesses and brands.
The digital product incorporates shoppable content verticals to inspire, escape and transact, and delivers integration with social channels.
"7Travel is another example of our strategy in action," says Tim Worner, managing director and CEO, Seven West Media. "We can use the reach of free to air television in combination with our other media assets to deepen our audience's connection with this new service. We have a track record in travel and we believe we will build on that to establish and grow this new revenue stream very quickly," he says.
In a first for Seven West Media, 7Travel delivers superior, multi-screen viewing for consumers using their phones, tablets or laptops whilst simultaneously watching Seven on TV.
Nine's Audience Match and Audience Sync
Nine has launched two new tools, Audience Sync and Audience Match, to provide clients with flexibility in harnessing the power of owned, publisher and third-party data.
Audience Sync allows advertisers to leverage their own data management platforms to activate their own audience segments across Nine's digital inventory. It enables advertisers to identify and target customer segments in real-time across Australia's premium online network of brands, including nine.com.au, 9News, Wide World of Sports, Xbox, Skype and Outlook.
Audience Match enables advertisers to fine-tune conversations they are having with existing or prospective customers. By matching customer databases against over 15 million unique user accounts, advertisers can develop more sophisticated, holistic marketing strategies that reflect customer purchase history.
Cartoon Network's 'New Generations' study
Cartoon Network's annual 'New Generations' report offers insight into children's media consumption habits. Findings include:
92% of kids watched TV in the last month, with most tuning in to watch cartoons,

86% of kids were online in the last month, with a kids posting and watching videos on the increase,

Minecraft is the top craze in 2016 for boys, followed by Lego and Pokemon,

Shopkins is top for girls, ahead of 'beauty activities' and Minecraft.
The report also highlighted that kids prefer ads that feature comedy and characters, with Captain Risky (Budget Direct) the most liked ad for kids, followed by Unicorn Pooping (Squatty Potty) and McDonald's.
GumGum signs multiple new Australian publishers and brands
GumGum, the computer vision platform for marketers, has announced it has signed numerous Australian publishers and brands to its visual web advertising platform.
Since launching in Australia in March 2016, it has now expanded to Melbourne and added IDG Communications (PC World and Good Gear Guide), Evolve Media (Australian indie music website Music Feeds), and Tone Deaf.
It has also signed campaigns with media agencies and their brands including Holden (Carat Melbourne), Commonwealth Bank (Ikon), Fiji Airways (Zenith Optimedia), Diageo (MediaVest), Meat and Livestock Australia (Universal McCann), and Horticulture Australia (Ikon).
MCN and Near introduce MCN Location
Multi Channel Network (MCN) has launched MCN Location, a leading mobile location intelligence platform enabled by the exclusive Australian representation agreement with Near.
Near are locational data specialists providing privacy compliant real-time data on people and places.
MCN Location allows advertisers to create and target mobile audience segments based on location. Near's insights and technology platform locates mobile devices and verifies those locations. This location data is overlaid with third party data sources like Roy Morgan Helix personas and other behavioural data sets allowing MCN to create targeted, bespoke audience segments for brands.
"We'll be working with Near to extend the location datasets across the rest of our digital network to offer location based targeting across our premium assets," says Suzie Cardwell, MCN digital partnerships and product development director. "Over the longer term, we'll integrate Near's location data across our market leading data product, Multiview, to connect with audiences across any screen, at any location, and at any time."