Martech news: Adobe partners Swinburne University to introduce adtech course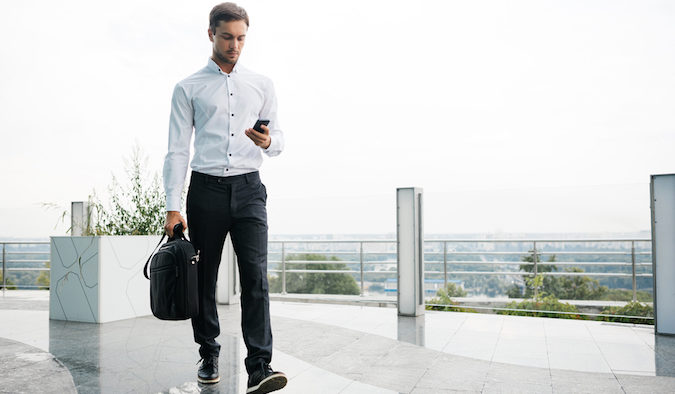 In today's martech news wrap: Amobee launches Triggers, Adobe and Swinburne's digital advertising technology course, Cover-More gets impulsive, Lotame's Data Stream, DigitasLBi and Oracles's OSG, and Anypoint Media and SpotX bring addressable TV to Asia Pacific.
Amobee launches Triggers
Marketing technology firm Amobee has announced Triggers, which allows brands to gather data from the web to inform and improve media activation and messaging in digital advertising campaigns.
Amobee brand intelligence customised triggers offers personalised brand solutions that enable marketers to automate digital advertising based on:
Changes in volume of digital engagement: around events, topics, brands or audiences,

changes in sentiment: positive, neutral or negative, and

changes in social consumption: amobee has ads API integrations with Facebook, Twitter, Instagram, Pinterest and Snapchat.
"Triggers are created by our data scientists using Amobee brand intelligence to capture moments as they reach peak consumption and align brands to those moments at times that will best drive engagement and performance," says Liam Walsh, managing director of Amobee Australia and New Zealand.
Adobe and Swinburne launch digital advertising technology course
In a world-first educational venture, Adobe has partnered with Swinburne University to introduce a digital advertising technology course.
The course is part of a Bachelor of Business, Arts or Media and Communications and uses Adobe training materials and accredited teaching practices to solve a graduate skills shortage in the international marketplace.
For the duration of the major and minor, students will be trained to undertake tasks in digital analytics, search marketing, social media marketing and video marketing.
The initial unit has already attracted 88 enrollees.
Cover-More launches Impulse
Travel insurance provider Cover-More has created Impulse, technology which allows the company to better tailor services and offices to customers and monitor traction of marketing campaigns in real time.
Impulse provides:
Predictive intelligence solutions to travellers, offering innovative, tailored insurance products,

real-time analytics based on the large transactional volume (700,000 daily transactions, 10,000 policies sold daily) allows quick testing of whether a campaign is converting.
Lotame launches Lotame Data Stream
Data management platform Lotame has announced the launch of Lotame Data Stream, an always-on source of consumer data powered by billions of data points from Lotame's global data exchange.
It enables companies to combine this data with their existing first-party data for a more complete consumer profile. It allows teams to transport large volumes of data quickly and seamlessly to fuel a wide variety of business intelligence applications, such as:
Product and media recommendations,

personalised digital experiences,

optimisation and customer attribution,

a single, unified view of the customer, by bridging attributes and behavioural insights from disparate sources, and

improved research methodology and outcomes with larger, more robust sampling.
"Historically, having access to data at the level available from Lotame Data Stream has been limited to brands and their advertising agencies, with little flexibility in how the data is purchased, where it's accessible, and how it can be used," says Andy Monfried, Lotame's founder and CEO. "We're changing all that. The Lotame Data Stream unlocks consumer data and removes the CPM-based pricing model to support businesses beyond digital advertising. The early adopters indicate there is tremendous need and myriad uses for Lotame Data Stream across industries."
DigitasLBi and Oracle launch Oracle Solutions Group
Global martech agency DigitasLBi and Oracle have joined forces to launch DigitasLBi's Oracle Solutions Group (OSG), a dedicated Oracle Digital practice within the agency that provides a one-stop shop for creative and technology consultancy and implementation.
In addition to DigitasLBI and Oracle, OSG clients will also have access to the expertise of Spindrift, DigitasLBI's implementation experts for Oracle technology.
Built on the Oracle Cloud, DigitasLBi's OSG is aims to help clients who want to have a single view of their customers' digital portrait across all channels.
"OSG enables customer centricity by joining up data, media and platform in a single agency. This is a progressive move away from the traditional CRM, Ad Tech and marketing technology delivery managed by many agencies working on different parts of the conversion funnel," says Ian Osborne, CEO and co-founder, Spindrift.
Anypoint media partners with SpotX to bring addressable linear TV ads to Asia-Pacific
Anypoint Media and SpotX have partnered to enable advertisers to buy ad space on a household-by-household basis across the IPTV and CATV operators that use Anypoint's targeted, linear TV advertising infrastructure.
This will enable dynamic ad insertion into households that match the ad's targeting criteria, as opposed to other programmatic TV executions which focus on selling ad units on broad audience estimates.
"The promise of programmatic TV has been top of mind for much of the industry, but has yet to come to Asia," says senior director of supply, JAPAC at SpotX Daniel Rowlands. "Our partnership with Anypoint will enable true programmatic TV to be executed in Asia for the first time.
Anypoint media is a Korean-based company with access to over six million set top boxes in Korea.
The partnership allows advertisers to purchase with advanced data and insights in a linear environment. Brands can now identify their target audience at a household level and ensure their messaging is relevant every time.
It follows SpotX's dynamic ad insertion products for Apple TV, and partnership with Yospace to dynamically insert ads in OTT environments.