Executive Employment Index: marketing sector sees boost thanks to economic growth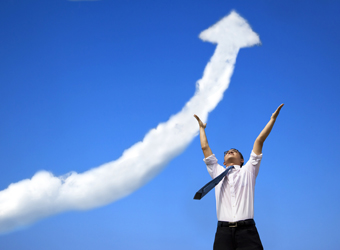 Marketing is among one of the sectors that experienced a significant boost to executive jobs, rising 10% month on month in November thanks to the Australian economy's three-year record growth in November, according to the Executive Employment Index (EL Index). The growth is also hoped to prompt a significant increase in executive positions for 2014.
Across all sectors, the EL Index showed a 19% increase in executive positions and most of these gains came from the non-resource sector.
Grant Montgomery, managing director of EL Consult, says, "While there is usually a three to six month lag between movement in the EL Index and the general economy this highly positive November result suggests a better than expected Christmas for many industries."
"The US economy is on the mend, the lower interest rate regime is beginning to bite, there is a more business friendly government in Canberra and while it is too soon to see the full effect as yet the lowering Australian dollar will eventually improve exports," he says.
Montgomery says that although this boom can be attributed to seasonal factors such as managers seeing November as the best time to recruit for the new year, there was no, "boom last November nor was there one the year before or for several years before that so this up-kick no matter how influenced by seasonal factors still remains very positive for next year."
Across the country, Victoria recorded one of the most positive outcomes, benefiting mostly from higher marketing demand.
An increase in the information technology sector, due to marketing dollars being spent on internet presence, and a reduction in state government's public relations departments are also having a positive effect on the marketing sector.
November 2013 EL Marketing Index: 392
Same period last year (November 2012): 352
Percentage change over last month: 10%