Media Monday: Cinema breaks all-time box office record, Siren Awards finalists, OOH April figures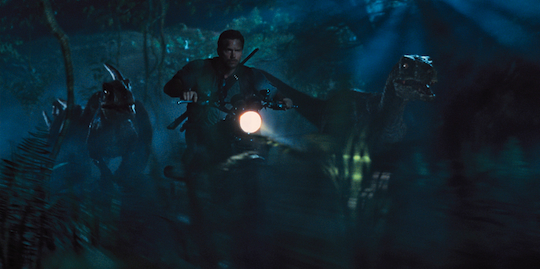 In Australian media news this week, Australian cinema box office sales reach an all-time high for the year to date, Commercial Radio Australia announces the finalists of its Siren Awards for radio advertising, the Outdoor Media Association posts strong April 2015 figures, and Starcom MediaVest Group and ZenithOptimedia integrate programmatic trading.
Cinema breaks all-time record
Cinema box office sales are up 18% for the year to date and admissions are up 11%, the highest in cinema history, according to Val Morgan.
This year exceeds the previous record-breaking year, 2010, when Avatar was released.
Avengers: Age of Ultron debuted to $15.7 million in Australia, the third-highest opening of all time and the highest of 2015. The top five films for the year to date are Fast and Furious 7, Fifty Shades of Grey, Cinderella, American Sniper and The Imitation Game.
Siren Awards finalists announced
Commercial Radio Australia has announced the finalists for its Siren Awards for radio advertising, with the winners to be announced Thursday, 14 May.
The categories are: single, campaign, and craft. Finalists this year cover promotions in tennis tickets, pest control, women in engineering and cancer awareness. Common elements across the finalists are comedy, emotion, outstanding voice over talent and clever use of sound effects. Scripts and audio files of the finalists ads are live on the Siren Awards website.
Last year's Gold Siren winner was Volkswagen's Fatigue Detection Technology ad 'Road', by Jim Curtis and Ryan Fitzgerald from DDB Sydney. Top in several creative categories (and Radio Grand Prix winner at last years' Cannes Lions) was Metro Trains' 'Dumb Ways to Die' campaign, featuring the 2013 Gold Siren winning ad 'Set Fire to Your Hair', written by John Mescall and Pat Baron of McCann Melbourne.
Out-of-Home revenue strong in April
The Out-of-Home (OOH) industry increased its net revenue in April by 19.5% compared to the same month last year, posting $48.8 million.
The April 2015 figures from the Outdoor Media Association show:
Roadside billboards (over and under 25 square metres): $17.5 million,
roadside other (street furniture, taxis, bus/tram externals): $15.0 million,
transport (including airports): $8.2 million, and
retail: $8.1 million.
Starcom MediaVest Group and ZenithOptimedia integrate programmatic trading
Starcom MediaVest Group and ZenithOptimedia have integrated their programmatic trading capabilities with the aim to act in the "best interests of each agency's clients" and improve transparency.
ZenithOptimedia CEO Ian Perrin said the move to bring programmatic in-house would ensure it could deliver client-relevant solutions.
"In an environment where many questions are being raised about the non-transparency of trading desks, we believe we need to be unequivocal in our position."
SMG Australia CEO Chris Nolan added: "As programmatic continues to move into new channels, we believe this move allows us to be well placed to deliver personalisation across many more channels with speed."