Media Monday: Metro TV networks over-deliver on local content, internet use almost triples, MFA rebrands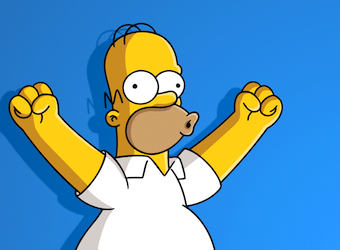 In Australian media news this week, all metropolitan TV networks over-deliver on local content, internet use has tripled in a decade and the Media Federation of Australia rebrands.
Metro networks more than doubled on required local content in 2013
All Australian metropolitan television networks broadcasted more than double the minimum requirement of Australian content on their non-core channels (730 hours) during 2013, the first year of a new transmission quota for multi-channels.
All of the networks also met the local content transmission quota on their main channels during the same period (55%).
The Australian Communications and Media Authority (ACMA) reported that Seven Network provided an average of 69% local programming, Nine Network an average of 65% and Network Ten an average of 59%.
The Broadcasting Services Act 1992 (BSA) has increased the quota for local content on multi-channels to 1095 hours for 2014 and will further increase it to 1460 hours for 2015 and beyond.
All of the top 50 programs on free-to-air television during 2013 were Australian, with commercial networks investing $1.36 billion into local content, according to Free TV.
Free TV Chairman Harold Mitchell AC said: "The ACMA figures demonstrate commercial free-to- air broadcasters' commitment to producing high quality home-grown content that Australian viewers love to watch."
Broadcasters took advantage of a legislative amendment allowing them to meet local content quotas from 2013 through multi-channels, for example:
Seven Network showed most of it's children's programming on 7Two and 7Mate.
Nine Network showed two thirds of its Australian drama on multi-channels and all children's programs on Go!.
Network Ten transitioned its children's programming to Eleven.
Australia's internet use almost triples in a decade 
The number of time Australians spend on the internet has nearly tripled in the last decade, with the weekly average now totalling 17 hours and 25 minutes. In 2004, Australians were spending an average of 6 hours and 40 minutes online per week.
Roy Morgan Research has compared figures for internet use and time reading books to determine that, contrary to popular assumption, surfing the net may not be "killing reading".
Although book reading has declined over the last decade, it has been at a much steadier rate than the rapid increase in internet use. On average, the number of Australians aged 14 or over who read books has decreased by 5% since 2004.
By March 2014, 50.3% of Australians aged 14 and over read at least one novel in an average three months, 33% read at least one non-fiction book and 25.2% read at least one of each. Back in March 2004, these figures were at 54.9%, 38.9% and 29.8% respectively.
The Roy Morgan figures suggest that rather than replacing book reading time with internet use, book readers find time to do both.
In the year to March 2014, novel-reading Aussies spent 18 hours online per week (more than half an hour over the national average); non-fiction readers spent a weekly average of 18 hours and seven minutes online; and those who read at least one novel and one non-fiction title spent 18 hours, 38 minutes per week online. Those who read either a novel or a non-fiction book spent 17 hours, 47 minutes.
People who didn't read any books came in below the national average, at 16 hours, 55 minutes per week.
Media agencies organisation rebrands 
The Media Federation of Australia (MFA) has rebranded to further focus its work in supporting media agencies.
The MFA said in a statement that its focus would remain the same – advancement of people, improved processes and performance – but the organisation would now increase its external focus.
"This includes working collaboratively with other industries bodies, such as the AANA MFA Media Forum Group that was launched last year, and taking steps to build C-suite confidence in media agencies, the work they do, and their ability to deliver business and revenue growth."
The following video conveys the MFA's new identity:
The Simpsons entire series to be available on-demand 24/7
American cable television channel FXX has announced it will in October launch Simpson's World, a new online portal for The Simpson's fans, including on-demand viewing and a sophisticated search function of all 522 episodes so far.
Following the network securing exclusive cable rights in the US to The Simpsons, FXX also plans to host a marathon, airing every episode from the show's history in order, 24 hours a day for 12 days between August 21 and September 1.
The Simpson's fans will be able to search the new Simpsons World website and app by themes, quotes and characters.
James Poniewozik wrote in Time: "I've long said that there is a Simpsons quote applicable to nearly every situation in life; now we will be able to prove that. Online comments arguments will become an endless stream of "HA ha" and "Eat my shorts" clips."
The move marks a change in television trends, in which one show can become an entire channel.
Users of the site must be signed up with a US cable provider.