Media Monday: Radio's biggest shake-up in decades and Beyoncé's Brunswick fling revealed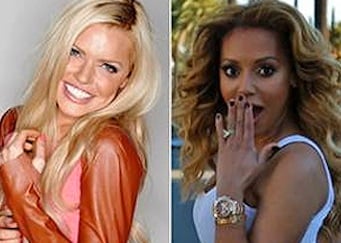 It's the last week for most of us before we take off for the Christmas break, so I have done the best I can with this weeks column considering the circumstances. Again, it's been a big week in the media, with axings and new appointments happening more frequently than toddlers chucking tantrums on Santa's lap.
Radio is still the place where all of the change is going on, with an industry insider telling Marketing this week it's the biggest change to radio line-ups he has seen in the past 20 years.
SCA announced that Jules Lund, Sophie Monk, Merrick Watts and former Spice Girl Mel B will host the 2day FM Sydney Breakfast show. The team appeared on Channel Nine's Today show on Friday to make the announcement. Mel B will move between Sydney and Los Angeles to appear in a regular segment on the show.
They replace the Kyle and Jackie O Show, which moved to the ARN's new station Kiis 1065. Watts moves to 2DayFM from SCA's Triple M network where he hosted the axed Highway Patrol show for the last two years. While Monk made the move from LA to Sydney back in September and has been hosting the weekend breakfast show on SCA with Dave Thornton. She had previously filled in for Jackie Henderson on the Kyle and Jackie O show with Kyle Sandilands. Lund moves to Sydney from Melbourne to host the show after leaving the national drive show he hosted for SCA's Today Network with Fifi Box.
http://youtu.be/I8ENa4Fo4Zo
And here's a radio milestone to mark: Nielsen has released its final radio ratings report ever. GfK is set to take over as the new radio ratings provider from the beginning of 2014. We look forward to checking out the new methodology which finally throws out the paper diaries.
Recording artist Beyonce released an album late last week – with absolutely no warning. Social media and iTunes itself went into meltdown when the album was released around 5.30pm AEST on Friday, with the Apple service initially crashing as fans tried to access the 14 new songs and 17 accompanying videos. Twitter is still flooded with praise for the album which is being hailed as 'revolutionary' and 'game changing'.
The album release came with 17 videos, including 'No Angel', which was partly shot in the inner-Melbourne suburb of Brunswick (which I also happen to reside in, which now actually makes me famous).
And finally, on a sadder note, Network Ten has axed it's comedy footy show, Before The Game. The station made the announcement over the weekend. The show reportedly averaged around 200,000 viewers nationwide, however, it was limited by Ten's lack of any AFL rights. It is unknown if another network will pick up the show.