Media News: MPA rebrands, new features for Periscope, and Instagram's new video options for advertisers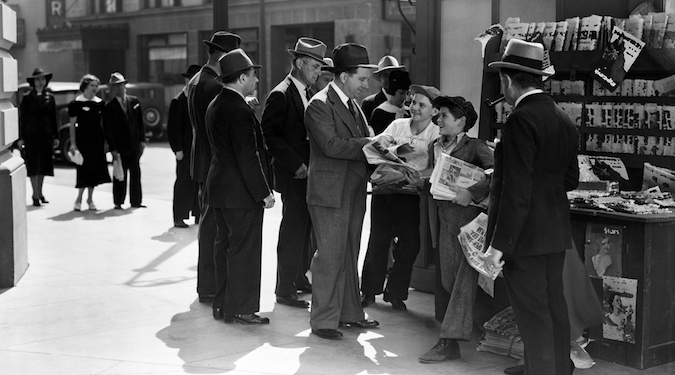 In this edition of our media news wrap, Magazine Publishers of Australia rebrands under a new name, Domain works with Facebook to launch Domain Social Boost, Periscope introduces four new features, Mamamia releases information on 10 audience personas for clients and Instagram introduces video options for carousel advertising.
Magazine Publishers of Australia (MPA) relaunches under new name, Magazine Networks
The industry body for magazine publishers, with members including Bauer Media, NewslifeMedia and Pacific Magazines, is launching, under a new name, a trade campaign with the tagline 'passion, response' and a new website.
The rebrand has been guided by a study commissioned by research agency Fiftyfive5 with the objective of highlighting the unique role magazines – both in digital and print – play in the market.
"The rebrand signifies how magazines are truly multi-platform brands, with a network of engaged audiences across platforms. Trust in our professional curation of content accompanied by high levels of engagement continues to differentiate the magazine medium. We have a clear role to play in the media mix and it's high time this was recognised," says Magazine Networks Chairman and Pacific Magazines CEO Peter Zavecs, commented.
"Magazines have a clear role to play in igniting brand response, directing brand response and activating it. For example, 72% of readers are influenced by the content of magazines, 65% are influenced by products featured in magazines. This applies online and offline," says Mary Ann Azer, executive director of Magazine Networks.
Domain works with Facebook to launch Domain Social Boost.
Domain has launched a new targeted social advertising solution for Australian real estate agents.
Real estate agents will be able to harness Domain's brand and unique search insights as well as Facebook's highly engaged audience of 14 million in Australia.
_
Related: Domain recently became the first Australian brand to launch a Facebook Messenger bot »
_
It aims to amplify agents' exposure and reach a more targeted audience, improve lead gen, and create more engaging ad display.
Morton Real Estate is one of the first groups in Australia to adopt the service.
Periscope announces comment moderation policy, search button, saving and drone capability
Twitter's live streaming platform Periscope announced a comment moderation policy that empowers the Periscope community to report and vote on comments that they consider to be spam or abuse.
The system works in three steps:
During a broadcast, viewers can report spam or abuse. The system can also identify commonly reported phrases. The viewer that reports the comment will no longer see messages from that commenter for the remainder of the broadcast,

when a comment is reported, a few viewers are randomly selected to vote on whether they think the comment is spam, abuse or neither,

the result of the vote is shown to voters. If the majority votes that the comment is spam or abuse, the commenter will be notified that their ability to chat in the broadcast has been temporarily disabled. Chat will be disabled for repeat offenders for the remainder of the broadcast.
The search button will be accessible from the Global List and allows users to search broadcasts and replays by topic or title.
Periscope broadcasts will start permanently saving by default for everyone, both in their Periscope profiles and on Twitter, but broadcasters will be able to delete their broadcast at any time, and have the option to have their broadcasts deleted automatically within 24 hours.
Finally, leveraging the existing integration with GoPro Hero cameras and the newly enabled DJO Drone broadcast functionality, Periscope has launched a dedicated GoPro and Drones featured channel.
Mamamia announces availability of audience personas for clients
Mamamia Women'e Network, Australia's largest indepentent women's network announced the availability of its Audience Personas – broken into 10 – for clients after its recent partnership with Krux, the next generation data management platform.
Using the Krux platform, the 10 audience personas are based on behaviour data that drills down on how Mamamia's audience is consuming content on the site, combined with second and third party data to enrich and verify insight.
The 10 personas are: My Tribe, Modern Family, New Mum, Trending Now, Informed Woman, Live/Laugh/Learn, Real Beauty, Wellness Women, Fashion Fix and Homebodies.
Instagram brings video to carousel
Instagram introduced the ability to include video posts in its carousel format.
Within the format, advertisers can use a combination of up to five videos and/or photos.
Maximum video length is 60 seconds, and video view metrics will be available per carousel card if multiple videos are used within a unit.
---
* * * * *
* * * * *