MediaMind becomes DG in multiscreen rebrand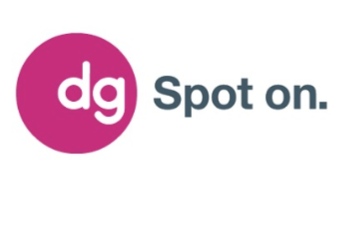 Ad management platform DG will enter the Australia market and assume a new brand identity created to unify its TV and online solutions under a single corporate umbrella.
In the process, the company's online ad arm MediaMind will be integrated under the parent name, although the brand will continue to exist as a product line alongside the newly introduced TV-online integration tool 'VideoFusion'.
It's that vision of a television and online video advertising 'nirvana' which forms the core of the launch into Australia, regional director, Pacific, at MediaMind, Carolyn Bollaci says.
"Convergence will change the face of advertising as we know it – the world will become more video centric," Bollaci says.
The bringing together of DG's subsidiary companies and new brand will position it to focus on multiscreen campaign management, CEO and president of DG, Neil Nguyen, adds. "Unifying all our brands and technologies under the DG umbrella will make it easier for all advertisers to take full advantage of our unique offering," Nguyen says.
Developed by Chermayeff & Geismar, DG's new brand and 'Spot on' tagline place the ad spot as the core creative element of advertising. "We have built our new identity on our history of delivering more spots than anyone, anywhere," Nguyen elaborates.
DG counts 14,000 advertisers as clients globally and operates 7400 agencies across a network of over 50,000 media destinations in 78 countries. It claims to represent 10% of the world's media assets.
The new VideoFusion offering incorporates all of DG's TV and video products and services, which include asset management, creative production, planning, analysis and ubiquitous effective delivery of converged video campaigns.
MediaMind was acquired by DG in June 2010.