Melbourne beats 40 others to secure own URL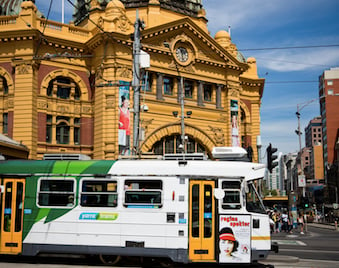 Melbourne has secured its own piece of online real estate after successfully passing rigorous technical and financial evaluations set by the Internet Corporation for Assigned Names and Numbers (ICANN) to secure a .melbourne URL.
The .melbourne Top-Level Domain is one of the first Australian new domains to be approved and has been granted ahead of nearly 40 other Australian applications (including .sydney and .afl) and an overall pool of approximately 1900 applicants globally.
Melbourne will be joined by the likes of London, Tokyo, New York and other high profile world cities and regions with its own domain.
Adrian Kinderis, CEO of ARI Registry Services, congratulated the Victorian Government and City of Melbourne on their collaborative vision and investment in the long-term digital strategy for the people of Victoria.
"Geographical locators have always been important as a part of identifying where an online business is physically located. The success of, and immense value in, the .au brand is testament to this. .melbourne is part of an evolutionary change that will take this identification to another level," Kinderis says.
"The State Government of Victoria and City of Melbourne have long recognised the value of a strong city brand. Through .melbourne, these governments now have an important and unique digital asset to amplify the global reach of Melbourne with every domain name registered under it."
".melbourne will become a quintessential part of the city's business brand. Internet users will turn to .melbourne for familiar, trustworthy and local online content while savvy businesses will use the namespace to tap into the booming ecommerce potential of the city," he says.
Following today's successful completion of ICANN's evaluation process, Mr Kinderis says ARI Registry Services will continue to work with the Victorian State Government and City of Melbourne on the remaining necessary steps, with the view of .melbourne being available in 2014.
Businesses and Melburnians interested in registering a domain name under .melbourne are advised to stay tuned for a launch announcement expected in the coming months.