Microsoft hiring journos, building news service for Windows 8 to bypass media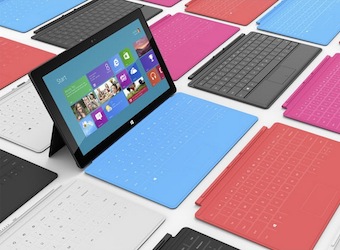 Microsoft is creating a news service for its mobile device operating system, Windows 8, in an attempt to undercut traditional media outlets and control the news ecosystem.
The global plan is already underway in Australia, with journalists being hired to create content for the feature which will present headlines, news and other content to people as soon as they switch on their smartphone or tablet, The Australian reports.
Apex, which is understood to be the working title of the service, will be the first media channel users see, with a pre-installed application that embeds content notifications into the Windows 8 device's display beating third-party apps and mobile sites to the punch.
"There is a new content play with the Windows 8 operating system that's being rolled out (comprising) standalone, pre-installed content apps," a source told The Australian. "They're aiming at tablets and mobiles in particular."
The move would add integrated mobile content to Microsoft's content roster, which currently centres around its desktop-focused Ninemsn portal. With more and more news content being consumed via mobile devices, the digital media and technology company is setting itself up to gain additional advertising revenue.
While Windows based smartphones made up only 2.7% of the market in July, according to Kantar's ComTech report, the company will embark on a major push with the launch of its Windows 8 operating system set for October. HTC, Samsung and Nokia have committed to launching Windows 8 products and Microsoft will launch its own Surface Windows 8 tablet.
The service will be headed up in Australia by former Mi9 network director Andrew Hunter and "a decent-sized team", including several senior journalists, is being assembled, The Australian reports.