World's hottest weatherman walks the desert to promote MJ Bale 'Cool Wool' suits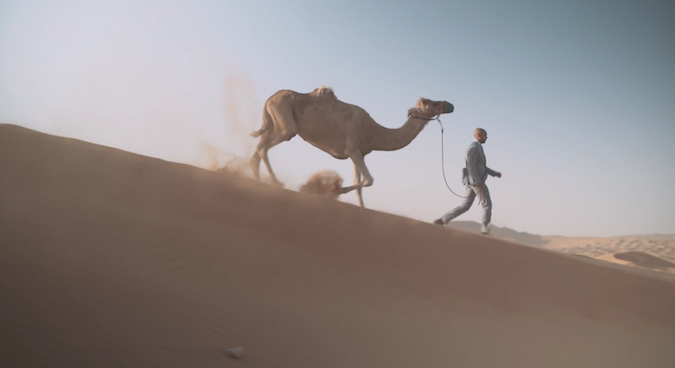 Menswear retailer MJ Bale sent UK weatherman Alex Beresford to some of the world's hottest locations dressed in its summer suits.
MJ Bale's new suits are designed to be the brand's most breathable yet, and the campaign leverages the fact that global temperatures are on the rise.
Armed with his forecasting equipment, Beresford went on a world trip, each day delivering the weather forecast in one location, before predicting where the highest temperatures would be the following day, then flying to these locations for the next day's read.
These hot temperatures were replicated in custom-built MJ Bale changerooms at store locations, so customers could test the Cool Wool suits for themselves.
Each forecast was delivered via a Facebook Live broadcast, as Beresford went to hot locations for 11 days straight. Locations he visited included the middle of the Sahara Desert, Death Valley in the USA and Jodhpur in India.
Deputy executive creator of TBWA Sydney Craig Brooks says "when we were coming up with the idea I assumed that I wouldn't actually be heading out on the shoot, so we really pushed the torture elements to the limit. Big mistake, because I then had to experience it all for myself."
"We wanted to show men, no matter how hot the forecast, they can still stay looking smart and feeling cool, so we invited them to feel the difference for themselves in-store," says Matt Jensen, founder and CEO of MJ Bale.
"The coolest suit in the hottest change room, it was a perfect fit."