Mobile customer loyalty: a challenge in all markets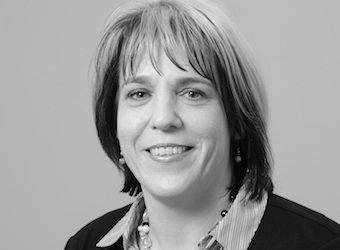 While the markets for telecommunications work differently around the world due to diverse economies and levels of national infrastructure, it may be surprising to discover the unique ways some regions are making it work. Customer loyalty is an issue wherever you go – but for different reasons. In Australia, customers change networks because of service and coverage issues. In developing nations, it comes down to price.
Some of the less wealthy regions are doing an outstanding job with their mobile marketing even without access to the high levels of detailed customer data like we have in Australia in the attempt to reduce the level of customers moving to other carriers. By comparison, direct-to-mobile marketing is something we've seen barely scratch the surface locally. It has the potential to take off in Australia if providers use their customer data effectively and develop campaigns tailored specifically to each customer.
Let's look at Africa as an example. It's a continent facing many economic and humanitarian challenges, yet its mobile phone market is thriving and growing. With a population of around a billion people, Africa has higher than a 50% penetration rate for mobile phones, which keeps increasing. When millions of African citizens can't even afford electricity for their homes, how are they managing to cover the costs of mobile services, downloads, monthly phone plans, excess data charges and more?
Smartphones haven't really hit the African market in a big way yet, so consumers are using the mobile network primarily for calls and text messages. And the local providers don't lock people into contracts, because they wouldn't go for it. Prepaid is the popular choice, unlike Australia, where most users are on fixed contracts and capped plans.
The situation is similar in many parts of Asia. Handsets aren't subsidised like they are in Australia, so people keep their handsets for a long time and just change SIM cards wherever possible. In the poorer and developing countries, the market is mostly consumer-based because businesses rely on landlines for their networks. It's not uncommon for Africans and Asians to carry three handsets or SIM cards around with them at any time from three different carriers. That way, they can use the network and prepaid device that is cheapest at the particular time of day or night they need to use it.
This presents a big problem when it comes to customer loyalty: it basically doesn't exist.  People are looking for the best value deal and aren't concerned about losing their mobile number if it means saving some money. Number portability isn't an option because it's a very expensive function; all telcos need to be involved and it needs to be driven by a central government database, so it doesn't exist in developing nations.
This means carriers need to be creative with their marketing. With most consumers carrying mobile phones, but without access to other devices like tablets, TVs or radios, marketing is done almost exclusively via mobile channels. This often means a blanket approach to SMS marketing, which, while seen as SPAM by many customers, has also been proven to increase loyalty – particularly when it's used for relevant notification, such as bank notices. In the last couple of years, Africa has become a breeding ground for new businesses and creativity in this space because users are also beginning to enjoy the convenience of services like mobile banking apps and other services.
When the lack of loyalty to carriers is combined with the low level of privacy and data collection restrictions in Africa and Asia, it presents carriers with an even bigger challenge.  Lax policies around customer information mean carriers don't need specifics when people buy a new phone or sim card. One person may have three phone numbers on the same network, but the carrier can't see those accounts as the one person – they are identified as three separate customers.
It's very different from the Australian process which requires multiple forms of identification to get a new phone. These details allow carriers to identify holders of multiple accounts and market to them accordingly. But Australian carriers aren't doing it as well as they could be.
Loyalty in the Australian market generally comes down to network quality, which relates to a carrier's infrastructure. If customers have call dropouts or lack of coverage while with one vendor, they won't hesitate to port their number to another vendor when the contract is up. Generally, any country with number portability has a low loyalty level.
Our telcos have the benefit of knowing their customer details and mobile habits in great detail if they wish to. We're one of the few countries with policies in place to allow it, while still keeping strict privacy laws in place. The problem is the quality of that data isn't up to scratch because it's very expensive for telcos to manage and maintain. Partners exist in the market to provide this highly specialised functionality, and it's an area where telcos can manipulate big data for competitive advantage. Strong, targeted marketing campaigns can be developed and tailored to suit individual customers, an approach which is more likely to keep existing customers and lure new ones. There's a big opportunity for not just telcos, but all businesses that collect large amounts of customer information (like banking and finance) to increase the amount of tailored, mobile marketing they do, direct to customers.
So it's interesting to note that customer loyalty in the telco market is a challenge in all types of markets, for different reasons. In the poorer nations, it comes down to customers being price-conscious. For us in Australia, it's reliability of service and using the captured customer data effectively.
The key learning we can take from our Asian and African friends is the success that can be generated via mobile marketing campaigns. All our regions have a high mobile penetration, so there's a significant market waiting to be addressed. The critical factor is using the data in the best way to generate the right results.