Model mania – Ogilvy director on reconsidering your agency relationships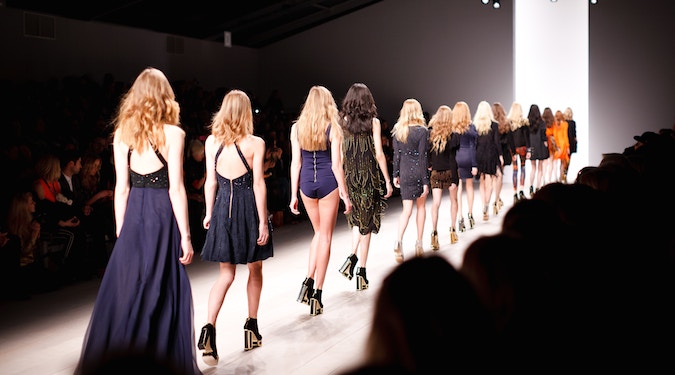 Fitness models, catwalk models… mature models? Ogilvy's Rob Morrison gives his thoughts on the client-agency model, which one fits, and what's coming next.
Opinion: A couple of years ago a friend of mine asked me to do a modelling job for his floral shirt company. I had zero experience and zero expectations. It was odd being on the other side of the camera. Not unpleasant, just odd. (To be fair, the unpleasantness came when my workmates saw the shots online – much amusement at my expense). But I digress.
It struck me at the time that the word 'model' was clearly one of the most flexible in the English language – model citizen, model child, model airplane, model maker – it literally can apply to almost anything (even me).
Precisely the same is true for the client-agency model – it can be anything. Any number of players in any combination – generalist, specialist, long-term, short-term, agile, retainer-based, project-based and so on.
So, if you're currently looking at your client-agency model, and who isn't, let's look at the four most frequent building blocks.
(Quick disclaimer: it will come as no surprise to regular reader of Marketing that I work for a large, traditional advertising agency. But, far from making me biased, that makes me perfect for this discussion – I'm an insider.)
The mature model
When I started in marketing there was one pretty simple system – an above-the-line (ATL) agency which did all the TV, press, radio and outdoor; and a below-the-line (BTL) agency for direct mail, sales promotions etc. The rationale was that the skills of each were specialised. ATL required big, sexy broadcast-able ideas. BTL required offer development and lists and response rates. Then, ATL and BTL were joined by online and then social specialist agencies – all stitched together by clients.
Clearly four agencies with four specialisations is the definition of complexity. And rivalry. And jealousy.
I've seen the constant turf war between agencies first hand. Arguments over who owns which bit: 'we can do yours, but you can't do ours'. And I've even seen CMOs who stoke the fire of that rivalry. Trouble is, it takes the focus off the one thing no marketer should ever lose sight of – the customer.
The fitness model
Seems like every week there's another in-house agency pop up. Personally, I blame the Commonwealth Bank. In the late 1990s CommBank looked at the money they were spending with disparate agencies and decided there must be a better way. They set up The Village – an in-house shop stocked with long-term agency professionals. For a few years the model worked well. The bank saved cash as operations ran lean and many campaigns appeared in award shows.
But it's difficult to sustain. The fuel for agency people is variety – the chance to wear someone else's shoes, experiment with someone else's products and play with someone else's brand. By definition, that's simply not possible at an in-house agency.
The catwalk model
This is the new, sexy model which is tempting marketers across the globe – 'management consultants who do ads'. It's true, there are some very smart people in consultancies who already know the business. They have deep relationships at a high level, and now, they're building or buying communications experts. We've seen highly respected agencies purchased, we've seen high profile personalities poached and we've even seen some Cannes Lion winning work as a result.
But, like their catwalk namesake, it's all just a bit too skinny. Timelines are getting crunched. Budgets too. Management consultant parent companies have high expectations for margins – clearly they've forgotten that it's been almost impossible to make money in advertising since the end of Media Accreditation in the mid 1990s.
The super model
It should come as no surprise that the time is right for a new type of agency model, one that picks out the best of all three: fluid and collaborative. Where the line between client and agency is sometime blurred and sometimes sharply defined, the opportunity here is to surround your marketing problem with the best minds – digital savvy, tech literate, conceptual ground-breakers.
Experts in the fields you need, rather than a cookie-cutter model that's replicated client-by-client, agency-by-agency. And like all super models, they deliver across different media, on different brands and with the same high impact.
The downside? Truth is, this model is still a work in progress. You only need to read the trade press site to see big agencies are restructuring and retrenching. The industry is getting there, but it ain't there yet.
Which model fits?
Truth is, each has their own appeal, and you can easily justify employing one over another. But if you want my opinion, then there is one simple key which unlocks it all. People.
Regardless of the model, a successful agency-client relationship is always underpinned by the people involved. Experts who recruit experts. Passion which generates passion. Where your marketing problem gets the complete attention of the best minds.
That said, don't we all just want to be the next Giselle? Now where did I put that floral shirt?
More Morrison? – How the rabbit-holes in your data can create black-holes in your ROI »
Image credit: Kris Atomic