Choking on choice? Psychologists show why retailers should clear the shelves
Many retailers pride themselves on expansive ranges, but could an overwhelming availability of choices be exhausting your customer? Veronika Birnkammer explains how slimming on stock can save customers stress.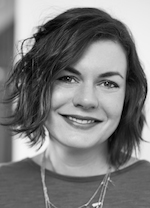 Have you ever sat at a restaurant, flicking through a 10-page menu, trying to decide what to eat? Or tried to buy something from a particular online store but given up because the search on their website has returned 25 pages of results to go through? Chances are you experience this or similar situations every day.
Decisions to be made based on price, style, personal preference, sustainability, colour, size, material and so forth. It's pretty hard! With barriers of entrance into other markets diminishing and local and international products more accessible to customers than ever, the choices for consumers today are quite literally endless.
But this isn't all good news. Even trying to shop for the simplest of items can leave us staring at an overwhelming array of options.
This is why we're seeing an increasing trend in retail towards reducing product choices to avoid overwhelming the customer and help foster quick and confident decision-making. As a business if you invest in knowing your customer well, you can provide a unique experience that appeals to their preferences without having to finance the biggest, broadest range you could possibly cram into your store. The priority has shifted to how your customers shop with you, not what they buy.
Saving mental energy
It might seem counter-intuitive, but by limiting choice you're saving your customer time and 'mental energy', making their experience more convenient, which will boost their loyalty. It also increases the perceived value of the items that are available. If you offer a well-thought out, curated line, based on your knowledge of your customer then the brand value and experience is boosted. By having less stock in store, the experience of customers having to push their way through clothes hangers full of varying sizes and colours is replaced by one of easily browsing through their options.
Aldi is a great example of offering customers a select range and building a loyal following. In Aldi's case, reducing selection isn't about making their products look more valuable and luxurious than other grocery stores. It's about price and convenience – customers know what's available and how to quickly locate it.  If a customer needs, say, olive oil, there are not 20 bottles to choose from. There are maybe two.
This saves time in-store and relieves the pressure of having to make a huge amount of decisions in a short amount of time. This becomes especially important when you are shopping for your family, potentially with multiple kids in tow. You need to be in and out without too much fuss!
Curated unique experiences are thriving
At the other end of the spectrum we find stores where people do want to spend time in, they want to immerse themselves in the experience. In this situation it is not about cost or time savings. It is about the feeling of treating yourself to something special, something unique. Not mass produced but curated, seemingly especially for you. Small boutiques and specialist stores benefit from this retail advantage, providing customers with that delicious, slightly smug, feeling of having found a 'hidden gem'.
Bigger retailers are now also making changes that will see them claw some of this space back. For example, Ikea is trialling smaller, inner city stores in the UK. It is a considered move to expand on the current 'drive to a huge store and then haul some boxes home' to a more curated, modern and digitally enhanced customer experience.  
18 years of inaction
There are quite a few studies – bringing together the disciplines of psychology and economics – that have proved, despite popular belief, too many consumer choices damage sales.
And this isn't a new revelation. Back in 2000, Sheena Iyengar, professor of business from Columbia University, set up a table laden with jams outside of an upscale grocery in California. Her research team offered samples of either six or 24 flavours of jam. The study tested the assumption that people like more choices, so providing more flavours should lead to more sales. However, the results stunningly proved otherwise.
Of the customers who sampled 24 flavours, only 3% purchased, but of the customers who sampled 6, 30% did the same. This difference revealed an incredible opportunity for retailers, one that remains largely untapped with many of our local offerings.
It is proven that customers find too much choice difficult to process and limiting selection improves sales and perceived value. When it comes to stock, less is more. It's 18 years after the Columbia University study, yet we still have department stores and major retailers in this country struggling to survive, instead of overhauling the retail experience. Australian retailers need to start focusing on getting to know their customer well and taking some of the guess work out for them.
Veronika Birnkammer is marketing director ANZ at Fluent Commerce.
Further Reading:
Image credit: Matt Artz