Netflix catches up to YouTube as online video consumption continues to grow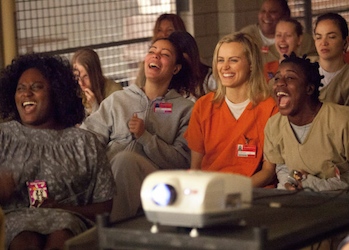 Half of US fixed broadband media consumption came through either Netflix or Youtube a a new report has found, and also suggests that Facebook and YouTube are the top sources of downstream traffic on mobile networks.
Netflix took a hefty 31.62% share of downstream fixed network traffic in peak hours, followed by YouTube on 18.69%. No other application came close, all projecting single figures, including Hulu with 1.29% and Amazon with a less than expected 1.61%.
In Europe, Netflix had grown rapidly to the point where, just two years after launch, the company now takes more than 20% of downstream traffic on certain fixed networks in the UK.
Peer-to-peer file-sharing was also found to have fallen below 10% of total traffic in North America for the first time and compared that with the situation eleven years ago when it had taken a 60% share.
When considering traffic delivered over mobile networks (excluding data delivered to mobile devices via wifi), YouTube was on top of the rankings with a 17.69% share, followed by Facebook on 15.44%.