When you trade in your old iPhone, Apple will donate to charity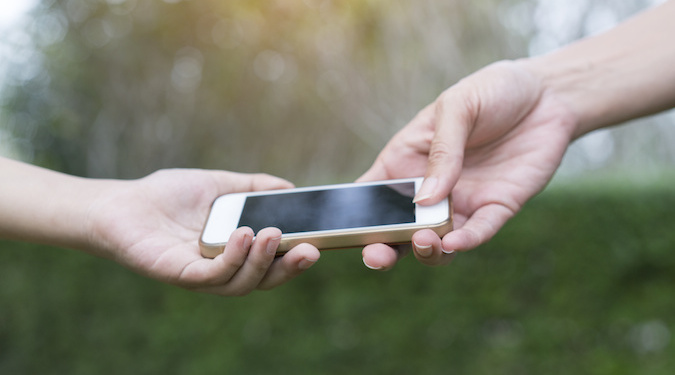 Apple is continuing on its goodwill crusade, donating to charity for every old device returned through its Apple GiveBack program.
Ahead of Earth Day on 22 April, customers can turn in their old Apple devices in exchange for a store credit through the 'Apple GiveBack' program for the next ten days. The tech giant is promising to make donations to the non-profit Conservation International for every device traded in.
"In recognition of Earth Day, we are making it as simple as possible for our customers to recycle devices and do something good for the planet through Apple GiveBack," says vice president of environment, policy and social initiatives Lisa Jackson.
The GiveBack program is supported by Apple's newest disassembly robot, which it says is the most efficient thus far at reclaiming materials from within the iPhone, "We're also thrilled to introduce Daisy to the world, as she represents what's possible when innovation and conservation meet," continues Jackson. Daisy will be replacing Apple's now retired disassembly robot, Liam.
Through Apple's GiveBack program customers will be able to trade in old devices in-store or through its website, in return customers will receive an in-store credit or gift card for future use.
Apple seems to be positioning itself as the technology industry's philanthropic leader of 2018: announcing last week that its entire operation is now running on 100% sustainable energy; in conjunction with its release of the 'Red' iPhone, contributing to the Global Fund to fight against AIDS/HIV.
Apple will also be furthering its exercise gamification on the Apple Watch: users will receive a notification on Earth Day encouraging them to "get outside, enjoy the planet and complete a workout of at least 30 minutes", incentivised by a special achievement medal and unique iMessage stickers.
Further Reading:
Image copyright: tatom / 123RF Stock Photo