Expedia turns the world into jelly in latest TVC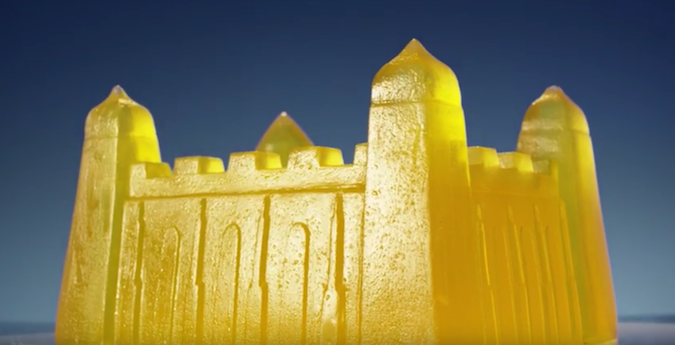 Travel agent Expedia has launched a new campaign featuring world tourist attractions recreated with jelly.
Expedia ANZ, together with DDB Sydney, recreated eight of the world's most recognisable landmarks in yellow jelly for a new TVC campaign. The TVC follows on from the success of Expedia's 'Where's your somewhere?' campaign.
The Summer Sale TVC took 200 litres of jelly, in an aim to represent the brand 'bringing the globe to its customers on a plate.'

"January marks a critical retail period for the entire travel category and historically is one of the most concentrated marketing times for the industry as a whole," says Expedia brand marketing director ANZ Louise Crompton.
"It is a simple, yet unexpected and fun idea, which allows us to pair the inherent joy of travel with the simple pleasure of jelly," she says.
Attractions include the Empire State Building, Eiffel Tower, Aztec Pyramids and others.
DDB Group Sydney chief creative officer Ben Welsh says "our challenge was to ensure the tremendous value on offer was heard above the noise. Recreating popular global destinations with jelly seemed a quirky and original approach to take."
The TVC, directed by Scout Jackson and worked on by 'Jellyologist' Jessica Mentis will run in Australia until 30 January and in New Zealand until 31 January.