Teach, tailor, take control – the three Ts of B2B content marketing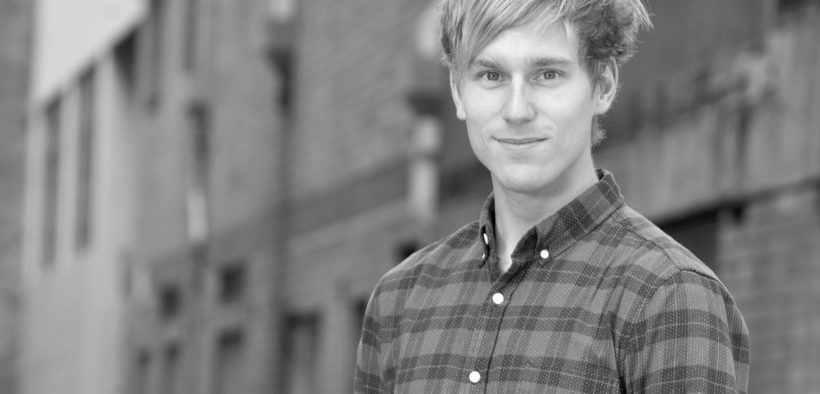 Your claims about why your product and brand are better than the competitor's are merely claims. In this post, Ross Lambert  explains how to use content marketing to get the competitive advantage before your customers switch off.
If you're a B2B brand, are you doing enough to differentiate yourself in a market where success and customer loyalty is driven by how you sell, not what you sell?
Without the luxury of A-list celebrities and extravagant events afforded to some consumer brands, B2B businesses need to be smart and savvy in explaining why customers should buy from them over the competition.
Informative, tailored and engaging content is the key.
But heads up. I don't mean simply marketing that your product is leading edge, customer-centric, or – heaven forbid – disruptive. Your competitors are making these claims too. They're also just claims… of course you're going to say your product is the best.
Which means if your sales reps – or worse, your PR and marketing materials – uses one of these points of 'differentiation', don't be surprised if your customers switch off. They've heard it all before.
Therefore, being able to confidently and succinctly answer why customers should choose you over competitors in a compelling way is incredibly important.
And it's at this point in the selling journey where content – and the world of integrated communications – comes into play.
Teach for differentiation
First things first, there needs to be agreement across the entire organisation of the company's unique benefits, and an understanding of why customers choose your brand over others. The marketing team is primed to deliver this using market research and surveys.
Using the findings from this to build a narrative that plays and leads to your core strengths, provides reps with the same message to use when meeting with customers, and you pull these messages through each piece of your PR, marketing, and advertising materials.
You do, however, still need to get customers to meet with you, and in a world where trust drives the buying process this is where good content shows its true value.
Tailor for resonance
Aligned to the 'Challenger Sales Model' from the Corporate Executive Board (CEB) – an insight into how top-performing reps are selling in the current market by challenging customers to think differently – the best content empowers your business to 'teach for differentiation, tailor for resonance, and take control of the sale.'
According to CEB, more than half of loyalty to your brand is achieved through how you sell. It's fostered by providing unique and valuable perspectives, navigating alternatives, delivering on-going advice, highlighting potential pitfalls, educating on new issues, being easy to buy from, and generating widespread support for your solution from the entire business.
Marketing and PR content can deliver against each one of these tactics, providing platforms to teach, tailor and take control. From presenting new ways of thinking through how-to- guides, accessible online materials capturing new leads, and amplifications across earned and owned media channels to engage a far-reaching audience. Just remember to leave the corporate jargon and industry buzzwords out.
Take control of the sale
There's another way good content helps your business sell more. It empowers you to choreograph the message, or the journey, you want to convey to customers – scalable across traditional and digital PR materials right up to the script the rep uses during the meeting.
To do this effectively businesses need to place customers at the centre of the industry stories they are telling. Showing them you understand their business challenges and market, reframing these in ways encouraging them to think differently and building a compelling case around them. This forces action, making it personal, before presenting a new solution – your solution – to the problem faced.
Integral to this tactic is leading to your solution, rather than leading with it.
It's a traditional story-arc, which any good piece of content should follow. What's more, it's scalable across all forms of marketing and communications, from short case-studies and audio books, up to op-eds and speaker presentations.
We saw good examples of this in 2016 with the 'Optus Business Smart Disruption' and 'Microsoft Embracing Digital Transformation' studies. Each demonstrated a strong understanding of industry challenges and how these can be overcome, and used across different platforms.
There's not a product mention in sight.
***
Educational and relevant content that demonstrates your abilities and expertise needs to be the foundation of your competitive strategy in 2017.
Good content can mirror and support the characteristics of today's top-performing sales reps. It can shape each conversation reps have with customers, can be choreographed to each touch-point individuals use to engage with your brand, and used in all marketing and PR materials to drive further value.
How to make smart and intelligent content:
Build a consistent narrative that plays to your core strengths, and which is scalable across all channels,
reframe the impact of business challenges or opportunities, encouraging your customers to see situations in different lights,
lead to the product you're selling, not with it, to show the full value it can deliver, and
make your content informative and tailored, relevant to specific industries to demonstrate you understand the unique challenges being faced.
_
Ross Lambert is content director at Howorth Communications / Ogilvy PR