Forrester predictions 2019: your CX obsession will wreck your EX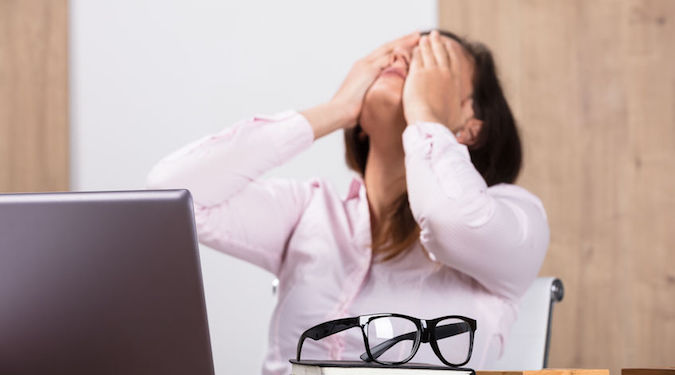 Forrester's employee experience predictions for 2019 foresee that firms obsessed with CX measurement and metrics will experience EX struggles.
In the coming weeks, Marketing will be going over key 2019 predictions from Forrester, covering areas across the industry including technology, leadership, CX and culture changes for the coming years. This week, the spotlight is on executives scrambling to improve employee experience.
Forrester's 'Predictions 2019: Employee Experience' report warns that while many brands and leaders are keen to improve employee experience (EX), many of their efforts will be misguided.
Key takeaways from the report include:
reducing workplace distractions will go a long way to fixing EX issues
companies will collect more data about employees but won't use it well, and
obsession with CX performance metrics will have a harmful effect on EX.
Distraction
Seventy-one percent of global information workers agree their work often requires deep concentration and focus, says the report, but 38% agree they often get distracted while working.
Today's workplace is a hotbed of distraction. Dynamic offices, instant messaging and "meeting overload" mean employees are finding it increasingly difficult to get work done.
Forrester predicts that in 2019 more companies will leverage new analytics issues to tackle this head-on. US department store chain Macy's is reducing time spent in wasteful meetings with its 'Time is Money' program that uses Microsoft's workplace analytics software, which is reported to increase focus time for employees by four hours per week.
Data on employees
Along with improving productivity, brands are enlisting data and measurement systems to improve EX, but Forrester warns these investments will not yield true understanding.
Many companies are investing in people analytics solutions but "even though these tools will give them more data about their employees, most firms will struggle to interpret or act upon the data."
"That's because they will fail to incorporate qualitative understanding into their analytics that would help them comprehend both what they should be measuring and what their quantitative data tells them. That failure will parallel the errors of their CX colleagues, whose misguided customer understanding efforts rely on shallow, quant-heavy data sets that have consistently failed to drive meaningful experience improvements."
Metrics obsession to degrade EX
Technology advancements that enable brands to measure CX satisfaction in high detail will tempt employees and managers to focus more on the metrics and less on improving experience delivery. The report uses the example of capturing the level of empathy exhibited throughout a customer service call.
"Not only will employees spend more time on reviewing and reporting on metrics, they'll also find themselves under more pressure from leadership or colleagues to use these detailed metrics for goal setting and pay-for-performance schemes.
"Focusing (and compensating) employees on CX metrics will create a worse EX because it will undermine key EX drivers like making progress and the sense of purpose that comes from meaningful work," advises the report.
Forrester's predictions also confirm that jobseekers will further favour firms adopting causes in the right ways.
In the space of automation and robot collaboration, it's predicted that companies will begin to design EX for the world of bots, including the application of design thinking and EX analysis to jobs that interact frequently with intelligent machines.
Last week: Forrester 2019 predictions on the future of payments »
Image credit: Andriy Popov via 123RF