Government moves on to phase two of the coronavirus education campaign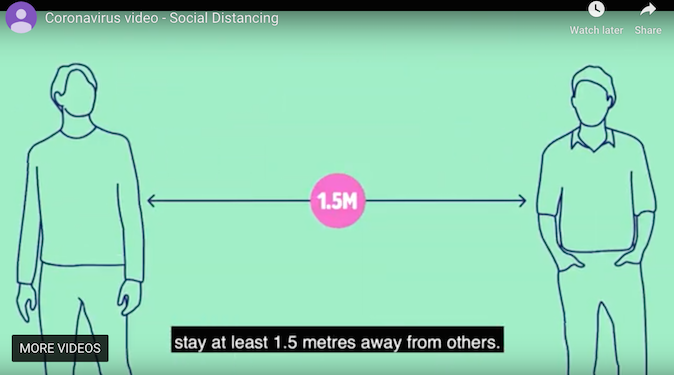 The Australian Government has now launched phase two of the $30 million national campaign with current restrictions and measures in place to stop the spread of coronavirus. 
New videos, posters and radio assets were released over the weekend which clearly explained what social distancing means and advised people to avoid physical contact with others, practice good hygiene and to keep a distance of 1.5 meters from others where possible. 
Prime Minister Scott Morrison announced updated measures and restrictions including suspending non-essential gatherings for four weeks, which has included closing many venues, including places of worship, pubs, restaurants, casinos, cinemas, and recreational facilities. 
The campaign has been updated to include posters for businesses that explain the change of hours or temporary closures to the public.
Following a spike in confirmed cases in capital cities over the weekend and images surfacing of thousands of people nonchalantly gathered on Bondi Beach, the amped up campaign and multiple press addresses from the Prime Minister signal a wake-up call to the Australian public about social distancing policies. 
This is why social distancing is so important. Please listen and act so we can save lives and livelihoods.#coronavirusaustralia #Covid_19australia #COVIDー19 pic.twitter.com/S7ASlqx1AF

— Scott Morrison (@ScottMorrisonMP) March 23, 2020
Yesterday, Chief Medical Officer Professor Brendan Murphy, said in a press statement: 
"This is a new way of us interacting with each other all of the time. We've got to keep that social distancing that we've been talking about over the last week, which people didn't really take very seriously, so all of our governments collectively last night decided that we had to take some fairly draconian measures to protect our society, because the way to protect our society from this pandemic is to slow, very significantly, community transmission in Australia."