oOh!media and Junkee Media push positivity and kindness during crisis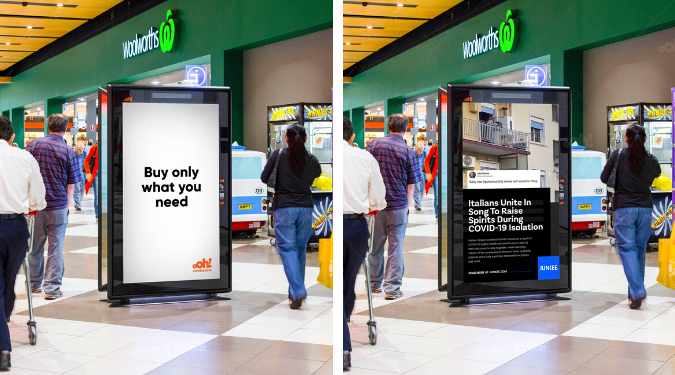 oOh!media and its publishing business, Junkee Media, have launched a new campaign focused on positivity and compassion during the acute COVID-19 crisis.
The campaign shares positive messages and good news stories from communities around the world in an attempt to provide some lighthearted distraction for readers. Junkee (a  pop culture and news website with a young Australian demographic) hopes to bolster community spirit and offer a reprieve to its readers with this campaign. 
The initiative will include 'random acts of kindness' being distributed among oOh!media and Junkee Media's digital assets. Junkee has a strong digital network with over 280 thousand followers on Facebook alone.
Extending further than light entertainment, there will be physical messaging encouraging Australians to shop responsibly and consider the elderly and people with disabilities, spread across oOh!media's retail network.
"Through our editorial and content capabilities and our national reach, we are dedicated to doing our bit as a public space medium in what is a very challenging time for much of the community," says Neil Ackland, chief content and creative officer at oOh!media.
With COVID-19 news reaching peak saturation in the media, Junkee online has seen large traffic increases, with domestic sessions up 44 percent over the last seven days. Similarly, sister site Punkee has seen significant traffic as users distract themselves with Married At First Sight content.