Smart technology's growing role in recruitment and job markets – 2018 trends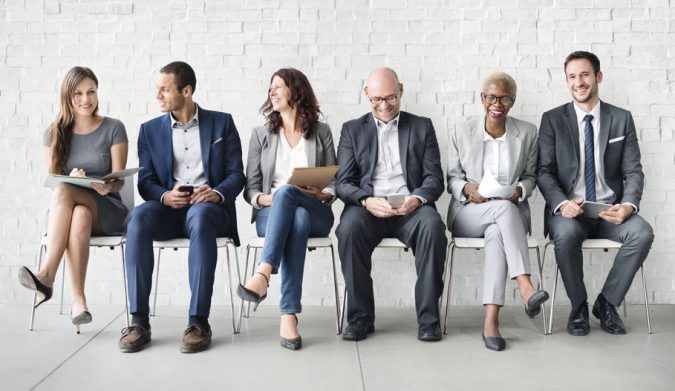 The top recruitment trends for 2018 will include the use of data, enhancing job profiles via VR and upskilling.
Technology will change norms in recruitment and job markets in 2018, presenting opportunities for adaptable and innovative employers and jobseekers, according to recruiting firm Hays.
These changing norms include "using data science analytics to help identify the most suitable person to the virtualisation of the screening process and the growing demand for high-skilled professionals in response to digitalisation technologies," says Nick Deligiannis, managing director of Hays in Australia and New Zealand.
"These changes present opportunities for adaptable and innovative employers and job seekers to stand out and secure top talent or their next job," he says.
Here are Hays' top trends for 2018:
1. Recruitment remodelled to 'find and engage'
The conventional 'advertise and apply' model for recruitment will be replaced with a new approach – 'find and engage'.  The 'find' element of the model involves using digital technology and data science analytics to reach deep into candidate pools and identify meaningful patterns. The 'engage' element puts the relationship back at the heart of recruitment to understand a candidate's personal priorities and aspirations for a successful outcome and partnership with the employer.
2. AI candidate screening
Automated and machine-learning algorithms will be used to screen CVs and communicate with candidates, with the possibility of converting the semi-structured data of CVs into consistent formats for processing, thereby accelerating the shortlisting process.
3. Virtual reality (VR) to enhance a job seeker's profile
Currently, there are some organisations that provide VR tours that give job seekers a glimpse into the workplace and culture. Very soon, jobseekers too could start to embrace the technology to showcase skills and competencies and enhance their online profiles and portfolios.
4. Augmented reality (AR)
As AR becomes more mainstream, organisations will experiment with interactive candidate experiences such as a walk-through of the workplace, participate in a mock client meeting or other relevant activities.
5. Jobseekers enhance brand with video
Expect jobseekers to embed video content in their LinkedIn profile to supplement their personal brand. This will offer hiring managers and recruiters a deeper insight into their expertise and potential cultural fit.
6. Automation to fuel temp jobs
Automation and technological advances will eliminate some jobs but also create new ones. In 2018, this will be most obvious in the creation of highly-skilled temporary and contract roles, which will require people with niche knowledge and expertise surrounding non-repetitive tasks, particularly when applied to planning, interacting with others or making decisions.
7. Upskilling a key benefit
Given the current rate of technological change, knowledge and skills have a shorter shelf-life. The top talent, therefore, look for roles offering upskilling and development, whether that's through extra responsibilities, working on projects outside their original scope, mentoring or time to attend conferences or webinars. For employers, this can be a key benefit that will differentiate you from other organisations in 2018.
8. Low-skilled in less demand, highly-skilled in greater demand
As digitalisation technologies grow in prevalence in workplaces, low-skilled jobs will become less common while the number of highly-skilled jobs that involve non-routine duties will grow.
9. Finance technology professionals needed
According to research from Gartner, the banking and securities sector in Australia will spend $15.1 billion on technology products and services in 2018. This will create demand for finance technology experts who can drive a bank's technology agenda.
10. Diversity an ongoing priority
Diversity will remain a key driver of HR policies as organisations strive to broaden their appeal, address skill shortages and improve productivity through a diverse workforce. As well as gender, expect to see more focus on cultural backgrounds, Aboriginal and Torres Strait Islander and disability diversity.
Image copyright: rawpixel/123RF.com