KFC invites NRL fans to do better than the ref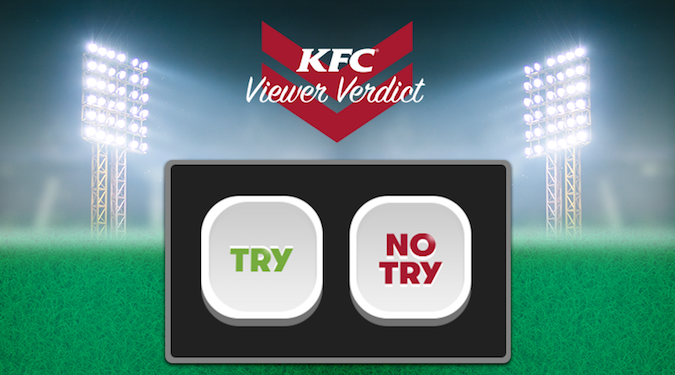 The KFC Viewer Verdict app allows fans to prove they can do better than the video referee.
The fan engagement app, developed by Ogilvy Sydney, is a real-time fan version of the NRL video referee. Fans watching a live game can decide Try/NoTry during times official decisions are pending.
"Video referee decisions have been causing arguments since they were introduced in the late 1990s," says Shaun Branagan, group creative director at Ogilvy Sydney. "We wanted to give fans a taste of how tough the job of the video ref really is. Viewer Verdict does exactly this plus it gives fans something fun to do in the dead time while waiting for the official NRL decision."
Every verdict enters the user into the running to win a total of $80,000 in prizes, with more than 20 winners per week.
Launched at the beginning of NRL's round 10, the app already boasts more than 10,00 sign-ups and a total of 13,400 verdicts across three rounds.
"We know KFC lovers are sports mad and wanted to reach NRL fans who love our brand and reward them for their loyalty," says Angela Richards, CMO at KFC.
An integration with Fox will include a live broadcast graphic, which pulls live stats from Viewer Verdict during Matty Johns' segment.
Further reading