An episode with a difference – MarCast welcomes Trent Innes of Xero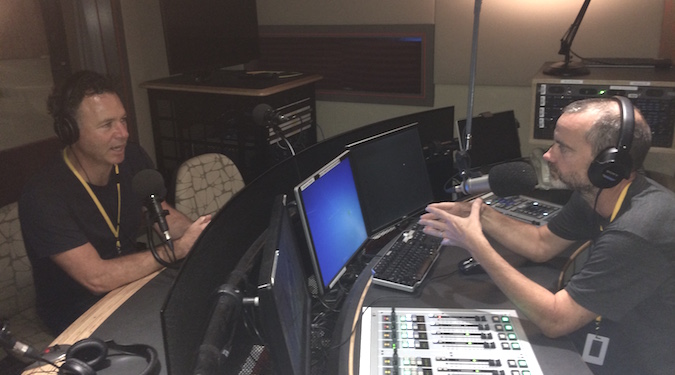 For MarCast's latest episode, we were joined by Trent Innes, Australia and Asia managing director at Xero.
What's different about it? It's not a chat with a marketer. We thought it'd be worthwhile to hear from a business leader to understand their view of marketing and its place in their business. A firmer grip on management and its needs and opinions is vital for marketers who want to better communicate the value of the marketing function (and themselves!).
Part one and two are live now. Wrap your ears around it today on Apple Podcasts, Spotify or Google Play.
On growth management
I get asked the question a lot: "how do you manage a high-growth company?" My normal response is "you need to go and manage a no-growth company for a while then come back and talk to me." I'd much rather manage fast growth than no growth! But the thing is, when you're managing a fast-growth company things will break and if you're growing at 30% or 40% year-over-year then your people have to be growing at 30% or 40% year-over-year as well. If they're not, and they're not in an environment where they're allowed to experiment, [if] they're not allowed to fail, if they're not trying new things, then you risk becoming irrelevant quite quickly.
On brand storytelling at Xero
You'll see through a lot of our marketing that we actively engage our customers. We're very customer centric. Everybody says that but if you actually look at our advertising, you'll see that we use our customers… I'm a massive believer in customer advocacy as well. That's the best way to gain customers – having existing customers say nice things about you. But you have to be extremely genuine and authentic about that. You can't hide that. You've got to be willing to take the good and the bad if you're going to put yourself out there.
On content, comms and 'moving a market'
The mentality of moving a market is very important. It's not selling to one customer at a time. Our business, in some ways, is not necessarily a traditional software selling business; it actually lines itself up more with an FMCG company sometimes when I think about it, in the sense that we're selling quite a high-volume product to lots and lots of people. How do you do that? We distribute through channels, we've got a variety of ways we go to market. A lot of that is building brand for that entire network.
Part one is live now. Wrap your ears around it today on Apple Podcasts, Spotify or Google Play.
MarCast is made possible by Hays marketing and digital. The recruiting experts in marketing and digital roles across Australia, for a wide range of industries and job functions. For the latest insights on what it takes to be a marketing director, download Hays' 'DNA of a Marketing Director' report.