UnLtd continues expansion with Perth office
UnLtd, the marketing, advertising, creative and media industry's social purpose organisation, is expanding its operations to WA.
Carol Morris (pictured), who launched UnLtd in Australia, has been appointed Perth general manager. Morris previously held the Sydney general manager role.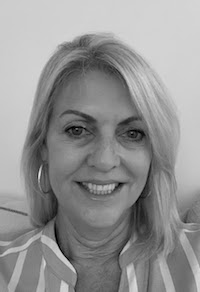 In the new role, she will connect with the local marketing, media and advertising industry with impactful charities working with children and young people at risk. Working with UnLtd's existing charity partners as well as carefully selected local ones, she will drive partnerships with corporate social responsibility programs in the Perth market.
The first partnership has already kicked off with Dentsu coming on board to create marketing strategy and support for Dismantle, a local youth development charity that uses bicycle mechanic activities and mentoring to help vulnerable young people.
The organisation appointed its first Melbourne GM last year.
As part of the WA expansion, the Big Clash cricket tournament will launch in Perth on 12 March.
"Morris launched UnLtd in Australia and we are delighted to welcome her back to launch UnLtd in her home town," says Chris Freel, UnLtd CEO.
"I'm delighted to be returning back to my UnLtd family and so excited to be able to grow our social impact" says Morris. "The Perth market is full of passion and talent and there is a real desire to give back to the community. I'm looking forward to galvanising that energy to create positive social impact for children at risk."
The Big Clash Perth has secured Nine Radio, JCDecaux and NewsCorp as sponsors. For more info on getting involved, readers can reach out to [email protected]
Since its launch six years ago, Big Clash events have raised more than $500,000 to help children at risk. The Perth match will raise funds for Dismantle.
Marketing is proud to have UnLtd as its Content Partner. UnLtd brings the Australian media, marketing and advertising industries together to tackle a big issue: undoing youth disadvantage. We urge you to visit unltd.org.au and get involved.