Got the message? Make sure your brand isn't missing the messaging app opportunity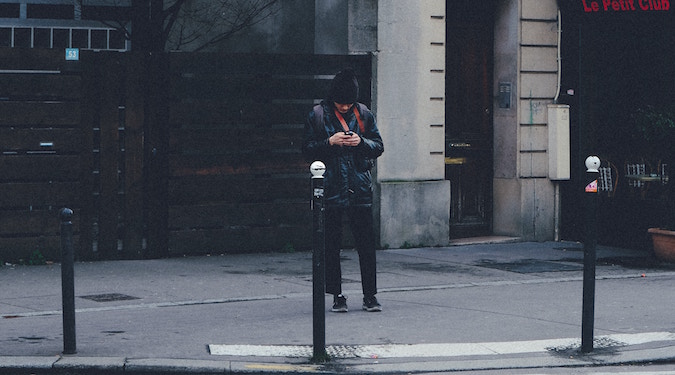 Australian companies have been slow to acknowledge and exploit the potential of messaging apps when it comes to improving CX, says Audrey William.
If we think of customer experience as the sum total of interactions between organisation and customer over the lifetime of their relationship, it can be both subjective and multifaceted.
According to KPMG's Customer Experience Excellence Report 2019, an outstanding experience comprises six key elements:
personalisation
empathy
frictionless transaction processing
issue resolution
integrity, and
expectation management.
Upping their game on all these fronts is likely to be a focus for Australian businesses during the early 2020s. According to Ecosystm's ongoing CX study, more than 60% of Australian organisations listed customer experience as one of their top three business priorities.
Talking to customers on their terms
In 2020, Australians want to communicate with the companies they do business with on their own terms; whenever and however it suits them. That means an omni-channel approach is essential, for companies that want to ensure the customer experience they deliver is comprehensive and consistent.
But an omni-channel approach can only be fully effective if all the channels customers choose to use are included in the mix. Many Australian businesses are missing something: they don't enable their customers to connect with them via popular messaging apps.
Instead, 1300 numbers, web chats and emails are the order of the day. While these are important channels, they may not be the ones customers would choose to use, if given the choice.
Using messaging to drive deeper CX
With popularity and extraordinary uptake, of messaging platforms speak for themselves. Facebook and its WhatsApp and Messenger apps have an estimated 6.3 billion users, while WeChat and its subsidiaries boast of 2.5 billion users.  
For Millennials in particular, these are the communication channels of choice. Almost half of all Australians aged under 25 nominated messaging apps as their chief communications source, according to research commissioned by ad agency The Works in 2017.
As the 2020s see this cohort become a progressively more dominant economic force, companies which hope to capture their custom and loyalty will have little choice but to start servicing them on their terms – and that's unlikely to be via the legacy channels of yesteryear.
Older generations have also taken to the immediacy and convenience of messaging – according to The Works' research, 50% of over-25s reported the amount of time they were spending on messaging apps was on the rise.
Early adopters
Some forward-thinking businesses have seen the usage statistics on the wall and realised they need to ensure they're open for business, now, via this burgeoning channel.
They include the likes of Uber, which resolves a range of common issues like wrongful charging, via its mobile app, and Dutch airline KLM, which enables customers to interact with its contact centre and website via WhatsApp, WeChat and KakaoTalk.
Organisations are increasingly tying these initiatives in with their digital strategies. For example, in a bid to provide enhanced services to their premium guests at the Abu Dhabi International Airport, Etihad Airways uses WhatsApp Business. While it is currently used mainly to handle queries, the service is set to expand to include dissemination of information messages.
1-800 Flowers is another example of a messaging app that has shown positive impact on the company's revenues in a highly competitive ecommerce market. Not only does it use a bot in its chat environment to automate delivery orders and tracking, it also has a smart virtual shopping assistant – Gwyn (gifts when you need them) to provide customised product suggestions for deeper customer engagement.
Others will shortly follow, with companies in customer-oriented industries such as hospitality, travel and ecommerce likely to be in the vanguard. According to Ecosystm's CX research, mobile apps were ranked the top self-service channel by CX decision makers globally. Asked about the contact centre solutions they had implemented, or were evaluating, just 5% of Australian CX leaders stated that web and mobile apps were not a priority.
The option of deploying a Communications Platform as a Service delivery model may find its way onto the agenda in many Australian companies, as they look for ways to get messaging up and running at scale.
Alternatively, enterprises may elect to implement cloud-based contact centre solutions, integrated with social messaging applications via customised Application Programming Interfaces (APIs).
Making messaging a priority in 2020 and beyond
Over the past decade, pulling out the smartphone to communicate, and obtain instant information dozens of times a day, has become normal behaviour for Australians of all ages.
The use of messaging apps is well entrenched and, in today's customer experience-centric business climate, businesses which fail to recognise them as a critical communication channel do so at their own commercial peril.
Conversely, companies which invest in strategies that enable them to deliver speedy personalised service via this new digital channel may see increased customer satisfaction, loyalty and spend as a result. In a challenging and highly competitive business environment, that's a dividend well worth chasing.
Audrey William is principal advisor at Ecosystm.
Photo by Saad Sharif on Unsplash