NewsLifeMedia throws $3 million marketing campaign behind Taste.com.au magazine launch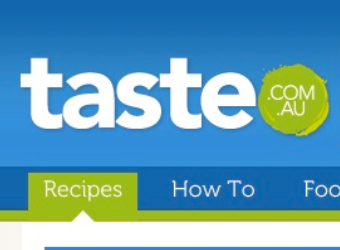 NewsLifeMedia is investing in a multi-million dollar marketing campaign behind the launch of its new print title, taste.com.au magazine.
The mag is due to hit shelves on 9 September and will be supported by a marketing campaign in excess of $3 million across TV, online, print and a sampler magazine distributed through Sunday Style magazine in the Sunday Telegraph and Sunday Herald Sun on 8 September.
The magazine is an extension of NewsLifeMedia's taste.com.au platform and represents an interesting move from the publisher, attempting to move an online readership to print in the current environment, but it's confident the strength of the online brand can convert to print.
Fiona Nilsson, group publisher of food brands, says, "Launching a magazine under such an established brand has allowed us to develop and deliver to market a very strong new food title. The magazine completes the taste.com.au platform offering and allows NewsLifeMedia to offer clients the most targeted marketing solutions."
"Response to the launch of taste.com.au magazine has exceeded our expectations. We've increased the print run for the launch of the magazine to 200,000 due to the demand from retailers and we have gained overwhelming support from advertisers. In fact the first issue is completely sold out and we're already above target with forward bookings."
Major retail support for the launch of taste.com.au magazine will see the magazine stocked in all major supermarkets including premium front-of-store positioning, national ranging in newsagents with significant point-of-sale support and window display space, along with extensive merchandising support to assist newsagents nationally.
An enhanced digital edition will launch at the same time as the print magazine.
The Bauer Media Group will also be throwing a large amount of cash behind the launch of its new fashion glossy Elle magazine Australia, which will also launch in September.
After months of job cuts, revenue loss and dwindling circulation, the launch of two new magazines is hoped to inject some new life into the somewhat frazzled magazine industry.