Online ad spend surpasses newspapers in Aus for first time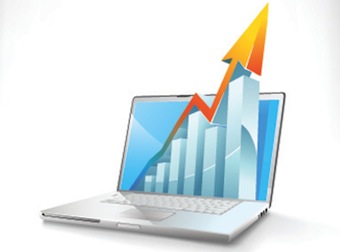 According to the Commercial Economic Advisory Service Australia (CEASA), online advertising expenditure surpassed that of newspapers for the first time in the first half of this year.
The report details advertising spend in the six months to 30 June 2012, showing that $1.63 billion was spent on online advertising compared to $1.5 billion on newspapers.
Online spend was second only to free-to-air TV, which collected $1.65 billion in ad dollars.
The ability of online advertising spends to buck the trends saw it grow by 30% over the first half of 2011 at a time when the total Australian advertising market of $6.745 billion decreased by half a percent. That brings online's market share to 24.2% in the period concerned, compared to 24.4% for free TV and 21.6% for newspapers. Last year online advertising's share was 18.5%.
CEASA's advertising spend data is sourced directly from main media providers.
Chief executive of the Interactive Advertising Bureau Australia, Paul Fisher, says that with these latest figures Australia comes a step closer to becoming only the fourth market worldwide where online attracts more spend than all other media, which he expects to happen next year.
"IAB and the broader industry are working hard to improve online audience and campaign measurement, develop and implement the infrastructure of standards, guidelines and best practice, offering more compelling ad formats online for brands.  These factors will see online advertising continue to outpace the market and eventually TV advertising expenditure in 2013. This will make online the leading advertising medium in Australia, a status currently only achieved in the UK, Denmark and the Netherlands," Fisher says.