Online travel insurance decisions not driven by brand awareness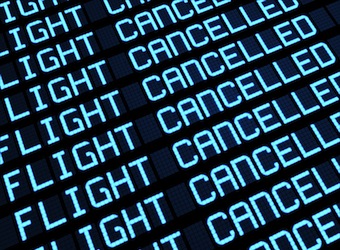 In an interesting finding regarding the competitive travel insurance marketplace, a report released by international customer experience research company, Global Reviews, has found that when consumers look to purchase travel insurance online, brand awareness has very little to do with their final choice.
Of the top three companies named for high brand awareness, only one remained in the top three by the time participants reached their final preference. The company most often shortlisted by consumers only scored 2% brand recall when participants were initially asked to name five travel insurance provider brands.
The purpose of the November 2012 behavioural study was aimed at how consumers perceived travel insurance providers, and the importance of brand recall.
AAMI, Medibank and Allianz were leaders in the initial stage, however, after consumers went through their online research process, the heavyweights appeared unable to capitalise on their high brand awareness.
The reason lesser-known brands succeeded came down to the 'shortlisting' and 'final preference' phases, where these providers showed up the competition by offering more clear and concise information and options.
When researching their choice, over 90% of people confirmed they would do more than half their research for travel insurance online, while 67% reported they would ultimately purchase the product directly from the provider's website, with only 18% keen to phone the preferred provider.
And with more than 75% of participants spending up to four hours researching before applying for travel insurance, a total of 86% would spread their research for a suitable provider throughout a period of seven days.
Global Reviews CEO, Greg Muller, believes that while some big brands spend their money on marketing to drive consumers to their respective sites, the inability to convert online visitors into purchasers is damaging to the bottom line.
"The report highlights that brand awareness is not necessarily a driver of sales acquisition and conversely some companies with lower brand awareness were able to gain a higher conversion rate via the use of an effective website sales journey," says Muller.